Let's face it. In our increasingly digital world, the competition is fierce, and the pandemic has only intensified it. Unless you have a patent-pending product or groundbreaking services, your industry is probably pretty saturated. If you want to have a successful, high-converting website, what you say (and how you say it) is paramount. Your words can either compel and connect or repel and reject. A website copywriter knows exactly which words to use – do you?
Here are five reasons why your small business needs a website copywriter to optimize your site. Let's start with the basics.
"A website copywriter is an expert in crafting purpose-driven messages that resonate, while encouraging site visitors to take strategic action."
A copywriter is like a professional smooth talker who knows all the right words to get your audience to act. (Except this kind of smooth talker is authentic and relatable – not at all creepy!)
Copywriters are strategic about the copy they produce. Everything is written with purpose and tailored to the ultimate goals of the business.
What does a website copywriter do?
A website copywriter is an expert in crafting purpose-driven messages that resonate, while encouraging site visitors to take strategic action. This specialized copywriter focuses on those incredibly small but crucial copy details throughout a website that maximize on-page conversions and achieve objectives.  
Some examples of website goals can be, increased:
Brand awareness

Brand loyalty

Lead generation

Product or service purchases

Engagement or re-engagement
5 Reasons to Hire a Copywriter
Whether you're building a new website or refreshing an old one, a website copywriter is crucial to its success. When you hire a website copywriter, you'll have an expert on your team to help your small business: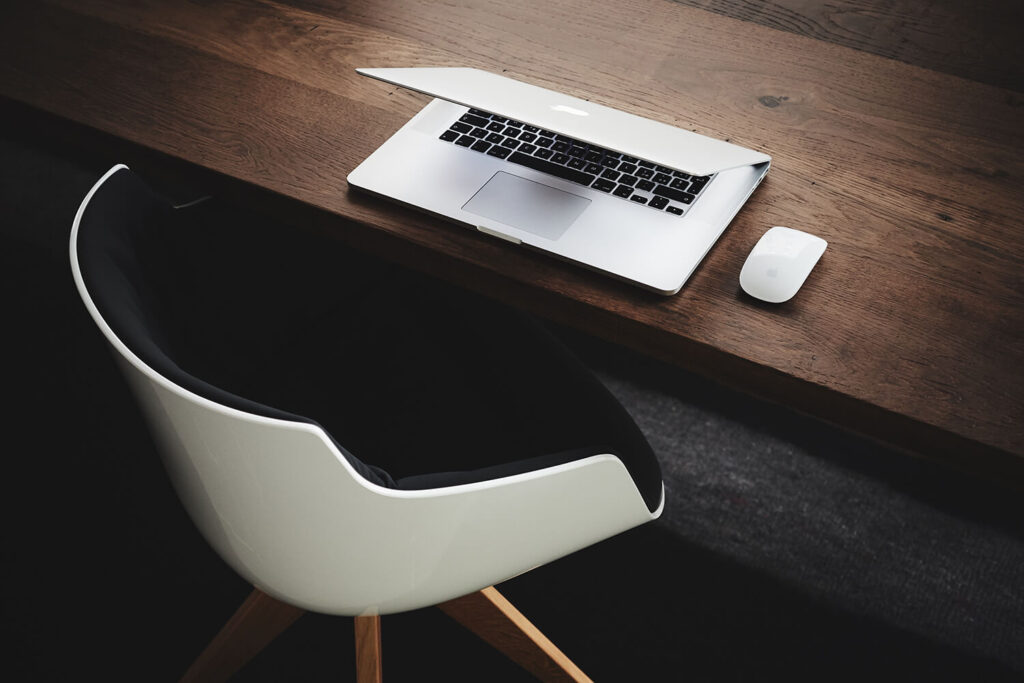 1- Get More On-Site Conversions
Targeted language, catchy headlines, and strong call-to-action copy all play a major role in increasing the number of on-site conversions you receive. Copywriters have mastered this art. The more strategic and straightforward the language they use, the more likely your audience is to react the way you want.
2- Improve Search Engine Rankings and Visibility
A good website copywriter is well versed in SEO tactics and can write copy that helps improve the site's organic rankings within search engines like Google, Bing, Yahoo. They also know how important it is to use keywords and long-tail keyword phrases so readers can find your content when they search online.
3- Keep Your Tone and Brand Voice Consistent
Copywriting is about more than just stringing the right words together. They must be the best words in a tone of voice consistent with the entire brand identity. A website copywriter takes on the persona of your brand and speaks (aka writes) the same way your business would if it was a person. That tone of voice is a uniquely identifiable and incredibly important piece of your branding.
4- Create Multiple Content Types
Of course, there are a whole host of other services copywriters specialize in, but today we're specifically talking website copywriting. Individual website pages, sales pages, blog posts, and product and services descriptions are all key components of a high-performing website that copywriters can (and should) create.
5- Save Ample Time and Resources
Yes, hiring a website copywriter is an investment, but it's a worthwhile one. Do a simple cost-benefit analysis. Consider how much time you would have to spend writing out your entire website in an engaging and actionable way that you felt good about. Then think about all of the other things you can accomplish in that same amount of time. When that ample effort (and mental stress relief) are considered – hiring a professional website copywriter will always win!
Is it Time to Hire a Copywriter for Your Small Business?
Whether your small business hires a freelance contractor or a large website copywriting agency, the benefits of hiring a copywriter far outweigh the financial cost. Are you ready to take your website to the next level? Contact us today, and ask us about our website copywriting services!