For any business with a website, search engine optimization (SEO) can make your website one of your strongest investments when done well.
Why? Because SEO can help get you listed at the top of search engines when your ideal audience searches for your services.
But how do you ensure your SEO efforts result in high ROI? The answer is pretty simple. You look into copywriting services for websites.
Copywriting services for websites serves as a multifaceted approach to improving your SEO's impact. Because when you hire copywriters for websites, they won't just improve your website copy.
With a thorough copywriting process and strategic content structure, the right copywriter can help you get from page five on Google (did that give you shivers, too?) to the first page, and often even to the top organic spot. Read on to find out how.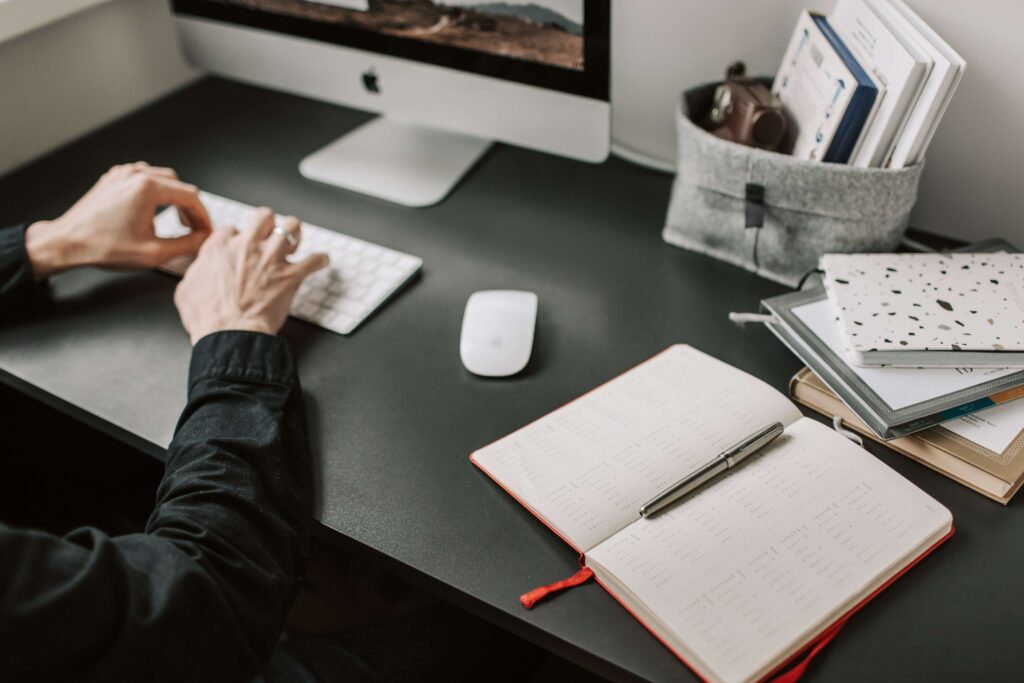 Providing Keyword Research Services and Optimization
When you enlist copywriting services for websites, the first thing a good website copywriter will do is to see where your SEO stands and decide the best plan of attack to expand upon it. One critical step is providing keyword research services and optimization — the act of analyzing and targeting the most appropriate keywords to help leads find you.
With keyword research, copywriters identify the keywords your audience is searching for by getting into their head and understanding their needs so that they know the questions they're asking and the answers they're looking for.
Based on this info, copywriters can make sure your website is giving them the best answer while bringing them deeper into your world.
Heads up: This research won't just help your SEO! Good keyword research might also have you double-checking your copy strategy once you get a clear idea of what your audience really wants.
If you're wondering if keyword research is something you can do alone, the answer is … kind of. In the grand scheme of things, we know you can do anything!
However, keyword research services are extensive. The process typically includes using a keyword research checklist to perform a deep dive into your niche, your audience, and the inner thoughts that produce potential clients' search engine queries.
A keyword research checklist includes things like:
Search Intent: The reader's main goal when entering a query into a search engine
Keyword Mapping: The process of planning relevant keywords for each page
Keyword Volume: The average amount of times a keyword is searched each month
Elevating Content Quality for SEO
When you think of copywriting services for websites, your first thought is probably the content, right? We get that. But as we said, copywriters for websites take it a step further. High-quality, original content on your website is vital not only for elevating and solidifying your brand voice, but also for SEO.
Original content performs better on search engines, and with Google (the world's largest search engine), copied content runs the risk of being removed. Google prioritizes people-first content.
It wants to ensure you serve your audience with content worth showing to the people using its system.
Copywriters for websites can produce structured content (more on that later) with keyword optimization and also perform a website copy audit, then adopt your brand voice and find ways to elevate it so that it puts you on the map.
Crafting Meta Titles and Descriptions for SEO Impact
Do you know how when you Google something, websites pop up with hyperlinked headlines and some words underneath? The headline is a meta title; the words beneath it are descriptions. And if you've never edited the meta title and description popping up for your website, you're missing out on another huge way to improve your SEO impact.
Meta titles and descriptions are among the most effective ways to attract your audience after they've typed in their keywords and hit the search button.
By crafting unique, creative, and converting meta titles and descriptions, you can increase your click-through rates and search engine ranking and further help your business bring in your ideal audience.
Also, a comprehensive website copywriting service such as an agency, could act as your technical SEO consultant, while crafting meta titles and descriptions in their copywriting process.Copywriters for websites know that when leveraging your website SEO to significantly impact your business, every opportunity needs to be used.
Specializing in Structured Content for SEO
The final way copywriting services for websites can increase your SEO impact is by utilizing structured content. If you've never heard of structured content or content structure, that's okay because you've likely already seen it in action.
Content structure is breaking up your content into bite-size chunks so that search engines and their users can better digest it. That means identifying what might be a header on your site, bullet points, a CTA button, short paragraphs, etc. It's labeling essentially everything on your website.
If this sounds like an absolute pain, that's because in the wrong hands, it could be. Structured content is a meticulous task, but because of its massive impact on SEO, it's a job that needs to be done.
Having structured content increases your SEO because it tells search engines exactly what your content is and how it should appear to audiences. Search engines love this transparency because they only care about giving audiences what they want: clean, organized, original content they'll stick around for.
So, when hiring copywriters for websites, get one who also offers these copywriting services. A copywriter specializing in content structure will know how to accurately and effectively categorize your content in their copywriting process so you don't have to double the work. You'll always be able to easily edit it if needed.
Remember, with good SEO, your business will begin to grow, and the needs of your website may change. With categorized and organized structured content, you'll be able to continuously understand the context of your content and subsequently improve the readability and user experience. Again, these are things search engines love.
Boost Your SEO with Copywriting Services for Websites
We know it can feel as if it's better to have any website than no website, but you also don't want to waste your money or time. If you're investing your hard-earned money into a website, we think you deserve to get the highest ROI you can. And the best way to do that is by utilizing copywriting services for websites to maximize your SEO.
A great copywriting package to help you positively boost the impact of your SEO will provide:
Keyword research services and optimization
A website copy audit so that you can elevate your content quality
Meta titles and descriptions for all applicable pages or content
Specialized structured content
Need help finding the right copywriting services or copywriters for your website? Book a call with The Written World to learn how we can deliver these services and more for your website building or rebuilding project.