Have you been working around the clock to increase your website's visibility and drive organic traffic? Still struggling to see measurable results? If you answered yes, it's time to up your game and hire a technical SEO consultant!
Developing and executing an effective content strategy can be challenging, even if you have extensive experience and expertise. As the digital marketing landscape rapidly evolves, understanding the nuances of SEO (search engine optimization) is critical.
SEO is crucial in content creation. It includes identifying relevant blog topics, understanding how to optimize your website, learning to check website crawlability, and monitoring overall performance. Once seen as a buzzword in the copywriting community, SEO can now make or break the success of your company's website.
Luckily, agencies like The Written World are helping companies bridge the gap between providing content that resonates with their target audience and enhancing their search engine ranking performance.
Let's take a closer look at how a copywriting agency can give your website the boost it needs to increase performance and better serve your company.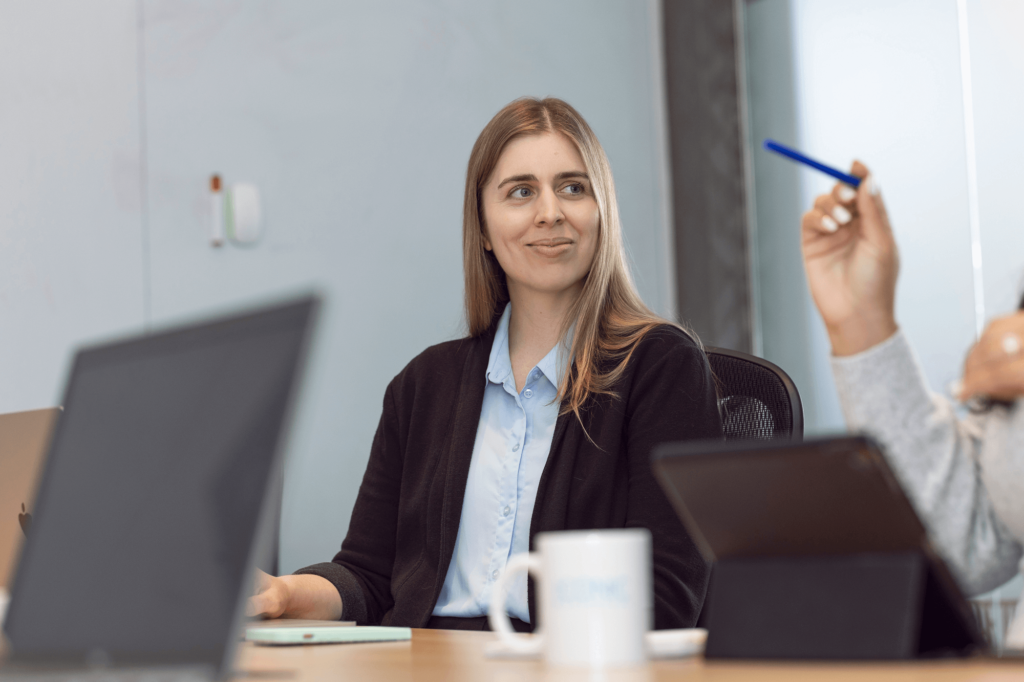 What Is Technical SEO?
Technical SEO elements are how you optimize your website to increase ranking on search engines and enhance user experience. If your company fails to provide relevant content that meets popular search queries, you might fall behind the competition. Plus, if users can't easily navigate your website, you risk losing out on potential conversions.
Copywriting agencies offering technical SEO services implement a multi-faceted approach to content strategies. Not only do they help you get your website off the ground, they also monitor website performance and make adjustments accordingly.
Key Components of Technical SEO
It's important to note that there's a difference between on-page SEO and technical SEO. While on-page SEO refers to your website's user-facing, written content, technical SEO refers to your back-end processes and website structure. A technical SEO consultant can help you with tasks relating to:
Crawlability and Indexing: Search engines must be able to access, crawl, and index your website's content to achieve high-ranking results in queries.
Website Performance: The speed at which your pages load and the responsiveness of your website impact your search ranking. The slower these are, the less likely users are to see your site. Website performance also incorporates image optimization and content delivery networks (CDNs).
Mobile Friendliness: Mobile phones are the most common way people access information online. A mobile-friendly website creates a seamless experience that makes users want to come back and interact with your content.
Site Architecture: Your website structure should be user-friendly and search engine-friendly. This includes the use of internal links and appropriate URL structures.
Website optimization services can help you maximize the benefits associated with technical SEO. A technical SEO specialist will continuously check website crawlability, monitor website performance, and use key performance indicators (KPIs) to compare your website to those of top competitors within the industry.
A successful content strategy should marry on-page SEO and technical SEO. Both rely on keyword research, which is the backbone for all SEO efforts. A technical SEO consultant knows how to optimize your blog to grab the attention of search engines and users alike.
The Modern Copywriting Agency's Role
What do you envision when you think of a copywriting agency? Is it a group of content strategists creating promotional ads and marketing copy?
This is what many refer to as the "traditional role" of copywriting agencies. However, The Written World takes this up a notch and offers SEO blog writing services that aim for quality rather than quantity. It's not about mass content—it's about relevant content that gets you results!
SEO Optimized Blog Posts
For a blog post to be effective, it must accurately answer a user's query, rank well with search engines, and draw traffic to your website. But how do you know which blog topics to write about? The answer is simple: by conducting keyword research. Not only does keyword research help you identify high-volume keywords, but it also allows you to discover untapped potential within your industry.
Did you know that approximately 70% of website/user interactions stem from search engines? This further highlights the importance of understanding what information your target audience is looking for and creating SEO-optimized content that meets those needs. Technical SEO services take the guesswork out of how to check if your website is SEO-optimized.
Technical SEO Services
The main focus of Technical SEO is on the back end of a website. But what exactly does that mean? In a nutshell, this relates to monitoring website performance, identifying content gaps in the market, and conducting competitive analysis. Copywriting agencies refer to this as performing a website audit service.
Web services such as Google Analytics and Search Console allow technical SEO specialists to track website traffic, identify crawling issues, monitor index statuses, and generate statistics that create an in-depth look at website performance. Using this information, a technical SEO consultant can determine which areas of your website need improvement and how to better optimize them.
Measuring Success: Reporting and Refinement
SEO is constantly evolving. New trends in the market shape user search queries, keyword volume, and the type of content people are looking for. As a result, keyword optimization is an ongoing process that shouldn't fall by the wayside.
Regularly conducting website audits gives you a clear picture of your website's performance to determine the effectiveness of your current content strategy. Gather data from programs like Google Analytics and Search Console to avoid missing out on potential opportunities.
SEO blog writing services can help you analyze the data and highlight areas of your website that require refinement. They can incorporate high-ranking elements from successful pages on your website and integrate them into underperforming ones. Adjusting content helps your website rank higher on search engines, attract more visitors, increase conversions, and lower bounce rates.
The Written World: Your Next Technical SEO Consultant
An effective content strategy includes a website and blog posts that are intentional, relevant, and SEO-optimized. To enhance your company's efforts and maximize resources, partner with a copywriting agency that provides both SEO blog writing services and technical SEO services. Having every step of the process managed under one roof ensures consistency, enhanced collaboration, and a holistic approach to SEO.
At The Written World, we provide our clients the best of both worlds! As content strategists and technical SEO consultants, we deliver content that boosts organic traffic and increases search engine rankings while performing continuous keyword research, website optimization services, and quarterly reports.
If you're looking to supercharge your existing website or build one from scratch, you've come to the right place! Check out our content creation and copywriting services and get your company on the path to success!