Having a blog is essential to growing your small business. The idea of blogging isn't a new concept, it's been around since the 1990s, but it's more relevant than ever. If you've done a Google search lately, did you notice what shows up on the first page of the results? More often than not, you'll see multiple sources that come from, yes, you guessed it, blogs!
⁠⁠And with more than 75% of searchers never scrolling past the first page of Google, having a blog for your business should be at the top of your marketing initiatives list. When was the last time you went to the second page of results on Google? Likely never, if not once or twice, EVER. If you want to boost your visibility and traffic for your website, a blog is the way to get you there.
Keep reading to learn more about blogging for business and why blogging is important. Now is the time to stop putting off launching that blog!
Benefits of Blogging for Business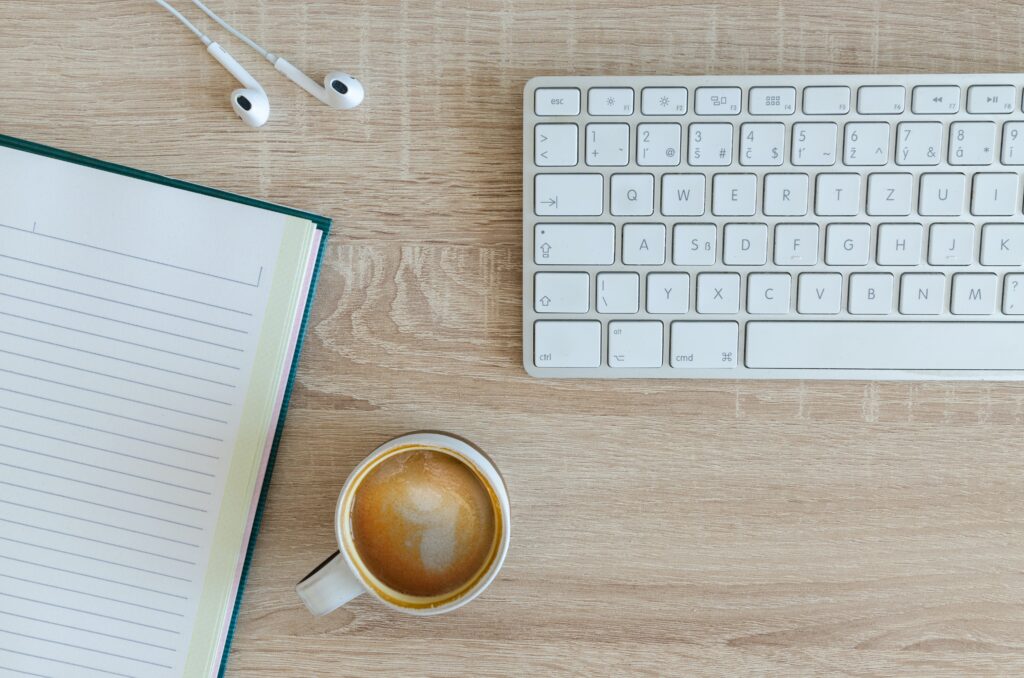 Whether you're new to marketing your business online or have had a website for years, you might have had the understanding that just having a website was enough. You thought you did everything you needed to do after setting up the home page, about page, and informational pages. The reality is that your business also needs an up-to-date, informative blog that demonstrates your industry knowledge and keeps prospective customers coming to your website.
In case you need more convincing, here are five reasons why your business needs a blog:
Increases Your Organic Website Traffic
Boost your website's search engine rankings and foster a new source of leads with a blog. Using SEO keywords in your blog posts helps get your content to the first page of search results. The biggest advantage of business blogs is that they can be written to answer the exact search queries of your audience. That way, your blog posts will be in the most relevant search results the majority of the time resulting in more traffic to your website.
Establishes Yourself as an Industry Expert⁠
One of the top benefits of blogging for business is building credibility with new and current clients through an interesting and informative blog. The subject matter you cover should be relevant to the products or services you provide to your audience. Whoever is reading your blog will build your brand awareness and recognition to boost your credibility. Your blog should provide enough information to show your target audience your expertise.
Creates Content with a Lasting Digital Shelf-Life⁠
Your blog can provide a stream of evergreen content that can be shared and repurposed across multiple channels⁠. Since evergreen topics are often searched, you'll see your blog ranking on search engines and continue to grow your reach over time. Content that stays relevant will always drive traffic to your website long after you post it initially (the gift that keeps on giving!) This is why your business needs a blog to add that long-term searchability to your website content.
Promotes Backlinking to Your Website⁠
Backlinks are another reason why blogging is important! These are links from one website to another to show credibility to the blog the link goes back to. This leads to increased blog visibility, higher ranking in search results, domain authority, higher revenue from your blog, and more traffic and leads. Encourage backlinking to your blog by writing quality content that other blogs want to link back to and guest blog for other blogs in your industry.
Keeps Existing Clients Engaged⁠
Another one of the benefits of blogging for business is the ability to keep your existing clients engaged (beyond just bringing in new ones!) with new and informative content. Provide valuable resources and content on your blog relevant to your industry to drive engagement. This is key to generating user engagement on your website. When your clients find your content useful, they'll continue to come back for more and share it with their friends.
Do I Need a Blog? 
The short answer here: YES! We 100% recommend that all small (and large!) businesses have a blog as part of their website. Now that you know why your business needs a blog, you can take advantage of this free marketing for your business to drive organic search straight to your virtual doorstep. The biggest advantage of business blogs is that they allow you to share your expertise with your target audience in a way to speaks directly to them in your unique brand voice. This is especially useful when you're just starting out and want to establish your brand.
As a business owner, you can use your blog to create educational content which adds real value to the visitors of your website. The goal is to get these visitors to stay and engage with your content, eventually leading to a conversion—another reason why your business needs a blog! It's a win-win situation providing value to both your business and your audience through your blog. If your business currently does not have a blog, now is the perfect time to start one (and we have the services to help you do just that!)
Need help launching your business blog? Our blogging experts at The Written World are ready to swoop in with purpose-driven blog content that drives results! We know that not one size fits all when it comes to blogs, so we provide several different packages to best suit your blogging needs. Want to learn more? Head to our blogging services page to get started!