Having a social media presence is no longer optional if you have a small business. This comes with added pressures and stress to maintain and keep up with your social media platforms (the technology-challenged's worst nightmare, it gets easier, we promise!) Crafting the perfect Instagram caption that encourages social media engagement can be a formula that's hard to get just right.
There's more to Instagram captions than just putting up a social media quote or photo and calling it a day. It's essential to master the technique of writing strategic Instagram captions using IG caption line breaks that follow the Instagram caption format and Instagram caption limits. Beyond that, you also have to come up with your content on a regular basis to post for top Instagram captions.
Phew! We know that's a lot to process. Before you get overwhelmed, your trusty social media sidekicks are here to the rescue! We'll walk you through the process of creating killer Instagram captions. But first, let's get into why social media engagement through Instagram captions is integral to marketing your small business.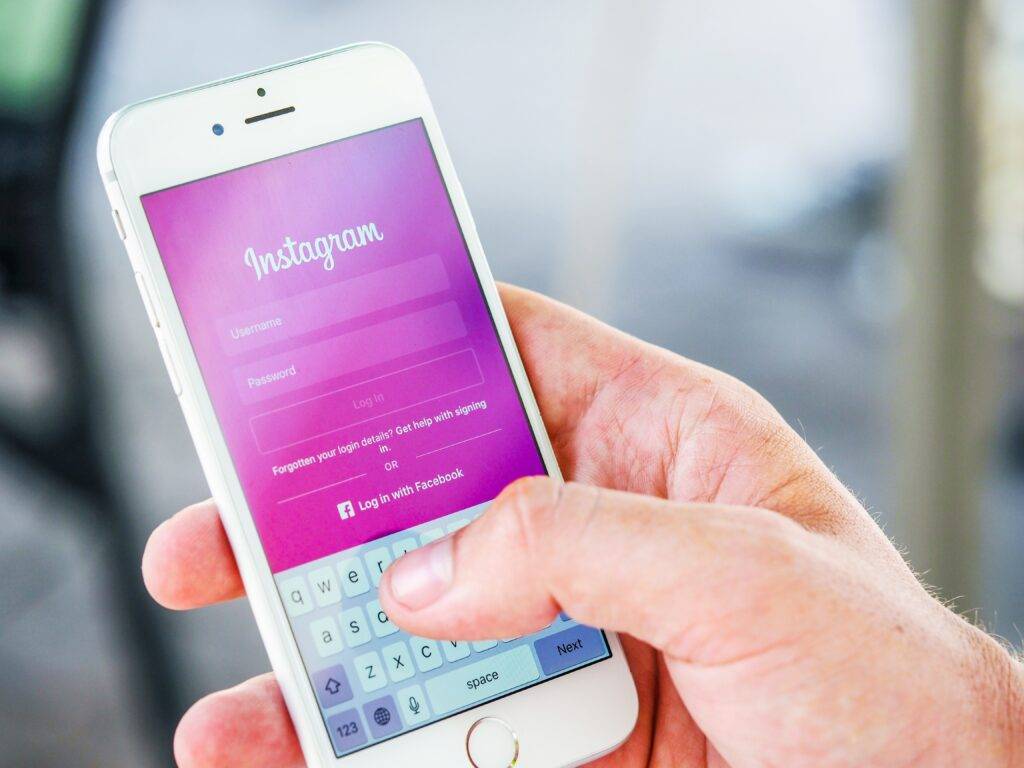 Why Is Social Media Engagement Important?
Increasing engagement across social channels is 80% of social marketers' key strategy.
Why? A whopping 71% of consumers that had a positive social media experience with a brand are likely to recommend it to others. This is why quality Instagram captions are so crucial for your growth as a business through social media engagement.
This doesn't mean you need to become an overnight Instagram influencer or an expert on creating Reel captions for Instagram and getting those trending dance moves just right (no shame or judgment, we love to embarrass ourselves too, in the name of creative content!)
The first step is to create a strategic online presence for your small business, one post at a time.
Ready for the main event? Let's give your caption writing skills a makeover with our tips ahead!
Top Instagram Caption Tips
Your secret weapon is our Instagram caption formula (think of this formula as your own Instagram caption generator!) Our goal is to convert those who stumble upon your page into loyal and engaged followers. With these Instagram caption tips, you can add personality and inspire your followers to take action.
Now, let's supercharge your Instagram captions!
Have a Strong First Line
Having a punchy first line acts as an attention-grabbing headline to entice your followers to click "more" and read the rest of your post. The first thing they'll see is the shortened version (125 characters), so the goal is to get them to reveal the rest of the caption (the Instagram caption limit is 2,200 characters.)
Having a longer caption will boost the amount of time people spend viewing your post. The longer they spend on your post, the better for increased visibility Instagram algorithm.
Some ways to spark your follower's curiosity could be:
Relevant stats ("Did you know 100% of people reading this are awesome!")
Ask them a question ("How many of you can relate to this?")
An intriguing statement ("You won't believe what happened today..")
Trigger an emotional response ("Don't you also hate it when…")
Share an exclusive offer ("I have a special offer just for my followers..")
Using all caps ("GIVEAWAY TIME")
Whatever strategy you decide to use (definitely recommend using a combination of all the Instagram caption hooks or above!), your main goal is to get your followers interested in your Instagram caption and engage with your post.
Utilize IG Caption Line Breaks and Emojis
The way that the Instagram caption format is set up doesn't allow for line breaks when typing Instagram captions within the app. But IG caption line breaks are vital for a phone screen's readability to break up the text, especially in longer captions. If you have a large block of text without line breaks, the likelihood that someone will keep on scrolling is much higher. Have digestible pieces of text throughout your Instagram caption–usually, a sentence or two is ideal.
Some ways to get past the default Instagram caption format for IG caption line breaks are:
Writing the caption in your phone's Notes App, then copy and paste it to Instagram
Using an Instagram caption generator for IG caption line breaks
Use emojis or symbols (like periods, dashes, or asterisks) to break up lines
Experiment with different ways to break up your Instagram caption text and see what gets the best engagement for your posts and what you think looks best.
Keep a Consistent Brand Voice
You want to add value to your followers' feeds in an authentic way with your unique brand voice. You can follow all the tips and tricks, formulas, and strategies, but if your Instagram caption content is not relatable and real, you won't gain any followers who'll stick with you. Stick to a tone that matches your brand for top Instagram caption content that maximizes social media engagement.
Add an Engaging CTA
This is a very important step! Having a CTA will be how you will ask your followers to engage with your post. We like to shake things up a bit by adding two calls to action on Instagram captions, one to drive social media engagement on the post and the other to drive an action tied to a business goal.
Here are some examples of CTAs for Instagram captions:
"Visit the link in our bio" (this can be to a blog post, your website, etc.)
Ask Instagram caption questions followed by "leave a comment", or
"let us know your thoughts"
"Double tap this post if you agree"
"Share this post with a friend"
"Save this post for later"
"Drop a (emoji) below"
The end result here is to get a like, share, save, comment, or click on the link in your bio. All of these will boost your social media engagement.
Let us Save Your Instagram Caption Engagement
It can be difficult to fit time into your schedule for caption writing (let alone knowing what to write!) Trust us, we know the feeling. Staring at a blank page, hoping these captions will write themselves. And spoiler alert: once you finish this month's captions, you'll have to come up with original content ALL again next month.
But wait, what's that? We see your SOS signal, and we're here to help.
The Written World has services for social media agencies to outsource their caption writing and businesses looking to outsource their caption writing and content calendars. You won't have to worry about writing your captions and focus on other aspects of your business (and life!), knowing that you're getting quality content every month on your socials.
If you have any Instagram caption or social media engagement questions, we're your go-to experts! Learn more about our social media caption writing services, and follow us on Instagram for more engaging content to build your brand and business.