Before the rise of social media, most brands could secure their brand awareness simply through their ability to spend loads of money on marketing. Although it may have been a fair trade for them, it was an unfair challenge to small businesses trying to grow beyond the reach of their community.
But as we all know, social media changed all of that, placing a new emphasis on the vital role of content performance in establishing and expanding brand visibility across diverse digital platforms.
With Instagram, Facebook, TikTok, and every other platform that continues to pop up (we're looking at you, Threads,) small businesses can now expand their reach and connect with bigger audiences through content marketing. And while social media posts and reels hold their weight, nothing still compares to the SEO and long-term effects of blogging.
With 60% of people reading blogs, blogging has become a cornerstone of content marketing because, unlike social media posts in any given app, the algorithm doesn't have the autonomy to bury them after a handful of hours. With go-to search engines like Google and Pinterest prioritizing content that gives value rather than newness, blogging allows one piece of content you created years ago to stay relevant, reflect your authority, and continue to drive in new eyes.
However, it's important to note that blogging and content marketing should be approached with a long-term lens. This isn't a #win that'll happen overnight. A blog strategy must be created, and content performance needs to be tracked to gauge SEO strategies' effectiveness. But if you're new to the content performance marketing game, don't be intimidated. Like everything else with content marketing, we've got you covered.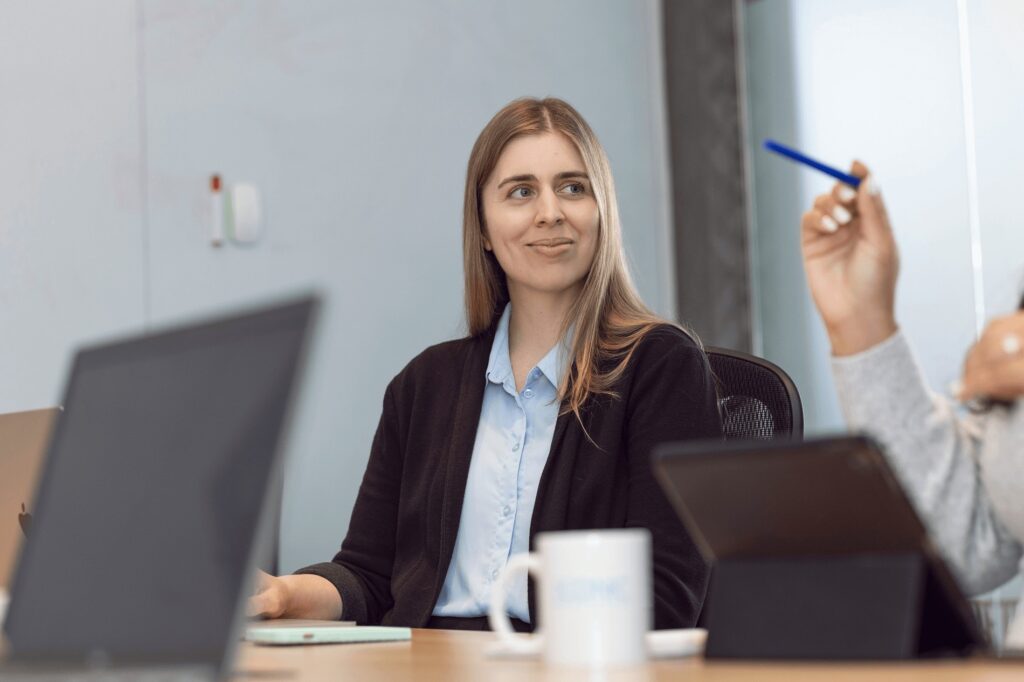 Understanding Content Performance in SEO
Unless you're in your business solely to have fun, chances are you're also here to make bank. You're here to run a business that gives you financial and time freedom. That means that every move you make needs to be calculated and provide some ROI. Content performance marketing, specifically in SEO, is all about this.
It's about analyzing the metrics within your content to ensure that it's doing what you created it to do. It examines whether your blog pulls in viewers, keeps viewers, piques their interest in other topics, and much more. It validates the effectiveness of your blog strategy so that you know whether you need to pivot, make a few minor tweaks, or wait it out.
In many ways, you'll find that content performance marketing in SEO is very similar to the marketing you'll do on social media platforms. With both blogging and content marketing, you're keenly focused on the needs of your audience. You're using keywords and hot topics and giving loads of value that makes them want to keep coming back and stay within your community.
Both blogging and content marketing focus on driving organic traffic that moves the needle in your business. As we mentioned, however, the only difference with blogging is that it keeps doing the work even when you need a little break.
Key Metrics in Measuring Content Performance
When you opt out of measuring content performance within your blog strategy, what you're opting out of is making the most of your time. After all, what good is a blog that brings 0 traffic to your site and no one reads? Not much, right?
So, to ensure you're making the most of your time and setting your business up for long-term success, here's how to measure content performance in your SEO blog strategy.
Essential Metrics
As we mentioned, it's not just about getting people to look at your blog (although that's the first massive win). It's also about what they're doing once they're there. So the things you'll want to measure are:
Organic Traffic – are people clicking on your links when you share them in your email? If not, then perhaps it's time to switch up your copy. Are keywords directing them to your blog through a Google search? If not, it might be time to look again at the keywords you're using or how you're using them.
Bounce Rate – once people land on your blog, are there links to other blogs on your site? Pages on your site? Is there anything in the blog enticing them to get more value from you? If not, your bounce rate will reflect that they're leaving your site after landing on just one page. And the goal should be to get them to stay there as long as possible until they take your desired action!
Average Session Duration – how long are they spending on your site? If your blog is at least an 8-minute read, but they're spending an average of 2 minutes, that tells you they're not getting enough value to want to keep reading, and a revision in blog content might be necessary.
Conversion Rates – are they taking the action you want them to take after reading your blog? This means that at the end of the blog, where you should have a CTA (hint, hint), are they doing what that CTA asks? Are you seeing newsletter sign-ups increase? IG followers increase? Are you getting more booked calls? If your conversion rates show that you are, you're on the right track; if they're not, then that's a red flag that it's time to change things up.
Essential Tool
The main goal of your blog strategy should be to increase your brand awareness and ROI through conversions. And as copywriters, we have to say that there's just about nothing more invaluable than using copywriting for conversions.
All metrics listed above can be tweaked and improved through effective and strategic copywriting. When you have dialed-in copy that reflects the value of your business and the goals you're trying to achieve, you're most likely to attract, persuade, and convert not just any reader but your ideal readers. The readers you dreamed about when you started your business.
So if copywriting isn't necessarily one of your strong suits, or you feel your copy hasn't been doing what you want it to, hiring a blog copywriter might be the dash of sauce your blog strategy needs.
Essential Time
Just like your business took time to grow, it's important to note that your SEO blog strategy and content performance measuring will need the same patience. You won't get all the answers you're looking for from one blog.
You'll need to stay consistent with your blog creation and with regular monitoring to be more aware and ready to adjust based on these metrics to ensure optimal content performance and that your time is being used in the best way possible.
Crafting an Effective Blog Strategy for Optimal Performance
With the tools to measure key metrics in your back pocket, it's important to note that these metrics are vital to getting optimal performance from your blogs. However, something can still throw a wrench in all your beautiful metrics measurements. And that's a lousy blog strategy.
It's kind of like trying to build a house with rotten wood! You have to start on the right foot, or learning how to measure content performance would all be for nothing!
So, what does a good blog strategy look like? It should be a roadmap for creating, publishing, and promoting your blog content. Overall, it should reflect a clear idea of your target audience, the pain points they're experiencing, and the transformations or knowledge they're looking to attain.
But it should also reflect your overall SEO and content performance marketing goals. On an individual blog level, it should lay out everything that needs to be accomplished in each blog.
You can optimize your blog content by doing keyword research and incorporating them naturally. Another critical element is ensuring that your content is engaging and relevant. Other ways include:
Using image alt-text
Including keywords in your blog title or headlines
Ensuring your content reflects the blog title
Utilize backlinking and internal links
Finally, one of the strongest ways you can empower your blog strategy is by remembering to maintain the relationship between blogging and content marketing. While your social media posts may not hold as much evergreen and SEO power, they still benefit from each other and can increase your content performance.
Social media allows more visuals and opens the door to more personal connections, while your blogging content can give you more space to build authority. By linking the two and referring to one another, you can keep giving your audience a holistic and value-filled experience within your brand.
Make the Most of Your Time!
Deploying an effective and optimized blog strategy is the underdog of business growth. And we're confident you'll see that and wish you had done it sooner the moment you infuse it with your own content marketing.
By regularly monitoring your content performance, you can ensure that you're targeting the right audience, capturing their attention, and providing them with content that makes them keep coming back or, better yet, never want to leave your community. By measuring your content performance, you can make sure you're making the most of your time. And as fellow business owners, we know there's nothing more valuable than that.
Still feeling the overwhelm of optimized blog creation? Mind if we take it off your hands? At The Written World, we're experts in prioritizing content performance to improve your SEO efforts and look forward to putting some free time back on your plate.