Drafting a compelling and informative piece of copy can be challenging, even for the most skilled writer. Not only does the content need to be thoroughly researched and geared toward the correct target audience, but it also needs to be succinct and transition effortlessly from one section to the next.
Many writers utilize the "top-down" approach to content creation — they develop a detailed outline or template to guide them through the writing process. These outlines ensure the inclusion of appropriate information and that the copy provides value to the reader.
However, writers often overlook the importance of a well-crafted and engaging conclusion. This section should tie the main points together and bring the blog full circle. Just as the introduction sets the blog's tone, the conclusion leaves the last impression or primary takeaway.
Let's learn how to end a blog post in a way that leaves readers wanting more!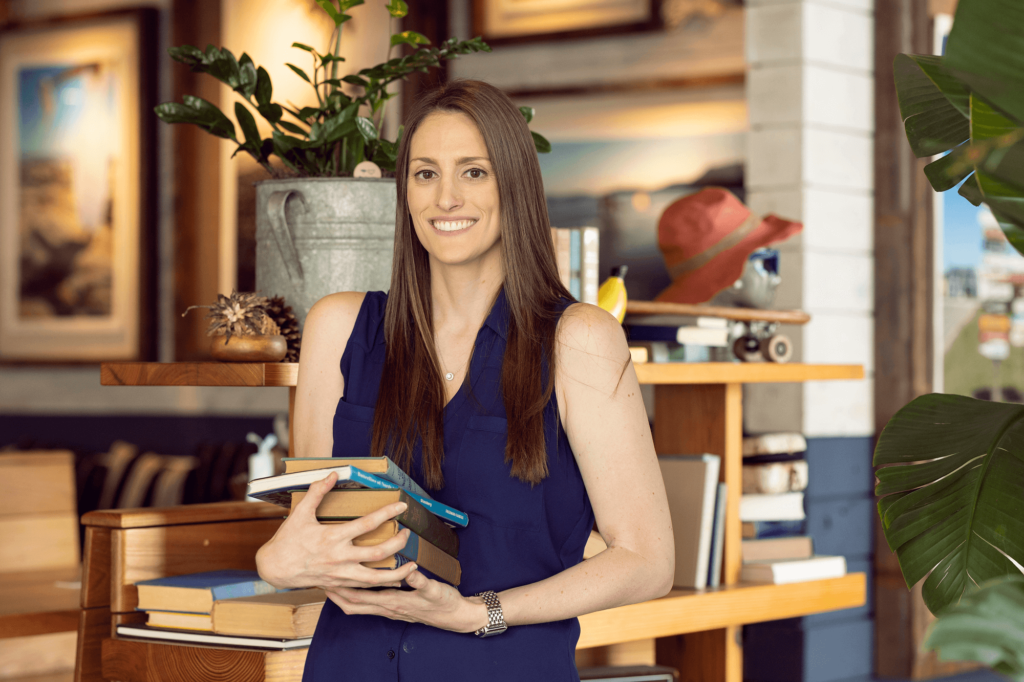 The Art of Conversion Copywriting in Conclusions
Whether you're a skilled marketer with years of experience or a freshly minted content writer, the concept of copywriting is likely familiar territory — crafting unique text for marketing, advertising, and promotional efforts. But copywriting isn't singular; it applies to many different mediums and forms of content, such as direct response, branding, social media, and public relations.
What's Conversion Copywriting?
Conversion copywriting refers to the act of persuasion. Rather than telling a story, the content encourages readers to take action and purchase a company's products or services. Utilizing this type of copywriting in blogs can turn potential leads into customers, thereby increasing profit and establishing valuable relationships.
How to End a Blog with Conversion in Mind
A conversion strategy is critical when turning website or blog visitors into purchasers. The conclusion should clearly summarize the blog post, then state the intended action in a way that readers will easily comprehend. Leaving readers intrigued and engaged with the content is a great motivational tool to help move them through the marketing funnel.
Understanding how to end a blog post is an art, not a science. Over time, reiterating a blog's key points while encouraging readers to take direct action will become easier.
Crafting the Perfect Conclusion Length and Call to Action
Blogs can vary in size due to their subject matter, layout, intent, or target audience. As a result, the length and amount of information included in the conclusion can slightly alter from one piece of content to the next.
How Long Should a Conclusion Be?
As a rule of thumb, conclusions shouldn't exceed the length of a standard paragraph (3–5 sentences or 50–75 words). This section should summarize the article's main points without adding any new information and guide readers to take a specified action. Creating a balance between being concise and providing value is key.
The Power of a Strong Call to Action
Every conclusion should end with an impactful call to action (CTA). These sentences or conclusion sentence starters indicate the next step a company would like readers to take upon completing the blog. A CTA should be short and to the point; relate to the blog's contents; and match the post's tone of voice, style, and format.
Here are some compelling call to action conclusion examples:
Subscribe today and receive 25% off your first order
Register now for free access to our marketing e-book
Order from our new collection while supplies last
Follow us on Instagram for creative ideas and inspiration
Strong CTAs use actionable language — they encourage readers to continue engaging with the company beyond the confines of the blog.
Why You Should Outsource Blog Writing for Powerful Conclusions
Outsourcing blog writing is an excellent way for companies to ensure they're producing blogs that support their overall content strategy. Rather than learning how to perform keyword research, craft SEO-optimized content, or understand how to end a blog post, companies can leave the nuances and nitty-gritty details of blog creation to the professionals.
The Expertise of Professional Writers
Content strategists and copywriters are well-versed in the world of digital marketing. Not only can they identify market trends and develop relevant and relatable content, but they can also pinpoint how to conclude a blog post in a way that helps companies achieve long-term success. Blog writing agencies recognize a strong CTA's impact on a conversion strategy.
Consistency in Quality and Conversion Strategy
When blogging, it's essential to consider quality over quantity. Posts should follow branding guidelines, have a shared purpose, and provide value to the reader. Publishing large amounts of poorly written content to gain exposure can hinder search engine rankings and dissuade potential conversions.
Outsourcing blogs can improve their performance by attracting organic traffic, building brand loyalty, and expanding the business. Blogging agencies know how to end a blog using a consistent voice and method of engagement.
The Value of Time and Expertise
Blogging can be time-consuming. From creating comprehensive outlines and finding supporting facts to drafting the perfect conclusion, developing enticing copy requires attention to detail and expert use of the written word.
Companies that outsource blog writing can eliminate the need to generate engaging copy internally. Partnering with the right agency provides peace of mind and ensures that everything from the introduction to the conclusion is well-crafted.
How to End a Blog Post: Achieving Higher Conversions
Conversion copywriting plays an integral role in digital marketing and content creation. Blogs should be relevant and provide significant value to the reader, and they should also have a conclusion armed with an enticing call to action.
Our specialty at The Written World is developing content that converts leads into purchasers. Learn more about our blog services, and let us determine how to end a blog post that will inspire your readers to take action!