Chaotic lifestyles have become the norm, and many people can't spend hours scouring the internet for information. Rather than performing search upon search, they rely on the websites that appear at the top of their query. If these sites are ranking above those of their competitors, then they must have the most relevant and reliable information, right?
So, how can companies ensure that they land these coveted spots? They hire a copywriter to produce website content that accurately meets user needs, attracts organic traffic, and increases search engine rankings.
Skilled in performing keyword research, analyzing industry trends, and conveying captivating content, copywriters can help implement a successful content strategy.
However, effective website copy encompasses more than enhancing a company's digital presence. It encourages customer engagement, builds brand loyalty, and turns potential leads into purchasers—it's about setting a company up for the long haul.
If you want to improve your website copy to reach your company's full potential, then it's time to invest in website copywriting services. Let's take a closer look at some of the telltale signs that indicate the need to take action.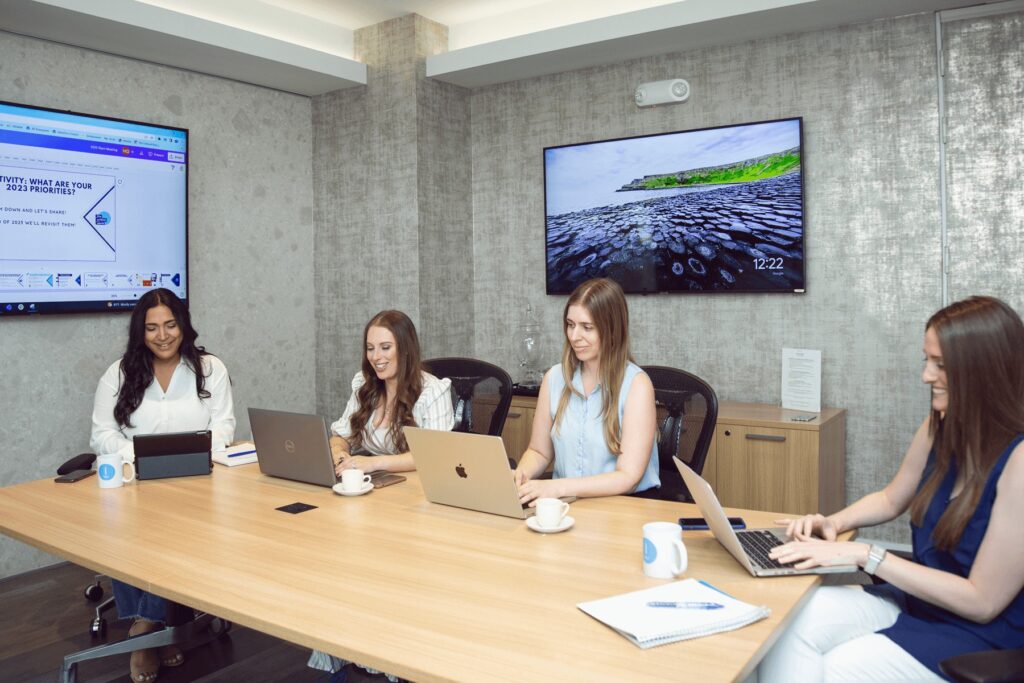 Underperforming Conversion Rates
A company's website should encourage readers to act—purchasing products or services, signing up for monthly newsletters, sponsoring events, etc. Using copy that's intentional, well-researched, and relatable helps keep readers invested in your brand and continues the engagement cycle.
If you're not witnessing the desired actions, it's possible that your message isn't clear, or you're not providing value to readers to make them want to continue the interaction. And that's never a good sign!
Focusing on copywriting for conversions can minimize this occurrence. But what is conversion copywriting, and what unique tactics does it entail? Simply put, this type of copywriting aims to create a relationship with readers that extends beyond the page—it uses the power of human connection to move visitors through the marketing funnel.
Whether through storytelling or innovative calls to action (CTAs), copywriting for conversions helps companies achieve measurable results that support their marketing initiatives.
Companies must hire a copywriter who thoroughly understands their target audience and can create compelling copy that's authentic and relatable. When readers trust a company and feel at ease, they're more likely to take an intended action. And copywriters for websites know how to help companies achieve this!
Poor Search Engine Rankings
As previously mentioned, high search engine rankings are difficult to obtain. Although every company wants to land within the top few spots, many find it challenging to do so—this is because it requires comprehensive knowledge of search engine optimization (SEO) and effective copywriting.
One can't successfully perform without the other; an SEO copywriting agency can combine these elements to create content that will appeal to readers and search engines alike!
SEO copywriting services boost visibility by producing content that accurately answers user queries, reduces bounce rates, increases the average visit time, and optimizes keyword research.
Not only does this improve a website's relevancy and trustworthiness, but it also aids in search engine crawlability and indexing— both essential in promoting rank results and driving organic website traffic.
The Impact on Organic Traffic
Companies want visitors to come across their website organically or without the need for paid advertisement. Yet, to accomplish this, their content must meet a reader's unique needs and incorporate the correct use of popular keywords. When obtaining SEO copywriting services to improve your website copy, you ensure that your content will drive organic traffic to your site.
For companies unfamiliar with the platforms used to conduct keyword research, perform competitor analysis, and identify market trends, it might be advantageous to hire a copywriter.
Copywriters for websites have the skill set to navigate search engine algorithms and craft content that will outperform previously published pieces—they can also increase website traction by catering content to users' search intent.
Inconsistent Brand Voice or Style
Companies often have marketing or advertising departments that consist of multiple writers, each with their own tone of voice, style, and level of expertise. Although this can be beneficial for larger corporations that target various audiences, this can be a hindrance to smaller companies when it comes to implementing a successful content strategy.
These companies rely on consistent messaging or branding, and having "too many cooks in the kitchen" can prove challenging.
Because customers often create a correlation between consistency and trustworthiness, a company's website and content must continue to look and sound the same.
Changes in messaging may contradict previous notions surrounding a brand and, therefore, leave visitors feeling confused or conflicted. Copywriters can ensure uniformity across all content, whether landing pages, blog posts, or white pages.
In an increasingly competitive marketplace, branding plays an integral role in a company's ability to maintain and attract new customers. Choosing to hire a copywriter for their website can set them up for short- and long-term success as they continue to grow their business.
Do You Need To Hire a Copywriting Agency? Look No Further!
Are you looking to improve your website copy, but you don't know how? If your website has underperforming conversion rates, poor search engine rankings, or inconsistent branding then it might be in your best interest to hire a copywriter! There's no shame in investing in outside help—if anything, it'll allow you to up your game!
At The Written World, we provide engaging content that helps build credibility with your target audience, increase visibility within your market, and grow your bottom line. Check out our website copywriting services and see how we can reignite your marketing strategy and bring your website back to life!