Do you remember the times when businesses relied solely on traditional marketing and advertising tactics? Through print ads in local magazines, billboards on busy roadways, and television commercials on major networks, businesses were constantly looking to reach their target audience in a creative manner.
Now fast forward to today's digital world where everybody who's anybody relies on their computers, phones, tablets, or other devices to scroll through the internet — their primary source of information. Because of this, many businesses have turned toward digital marketing to meet their sales and business objectives.
Although this trend has made it easy for businesses with an established customer base to engage with their audience, those looking to grow substantially or kick-start their online visibility face many challenges. How can they get their target market's attention in an oversaturated market? They need to implement content strategies that increase their exposure!
Businesses can achieve this exposure through website optimization, content marketing, a social media presence, and email marketing. Let's analyze these elements to see how they can help you increase visibility and witness positive results.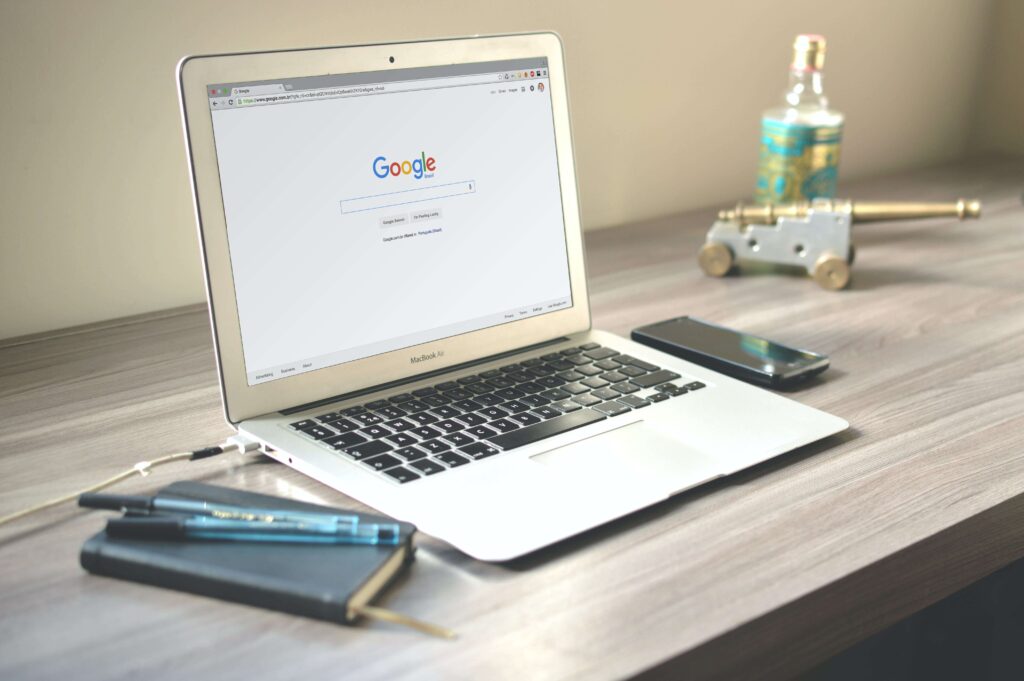 Mastering Website Optimization for Enhanced Visibility
It's one thing to realize that you need to enhance your website visibility, but it's another to know exactly how to accomplish it. What's the best way to gain a competitive advantage and get your business's offerings in front of the right people? Are there specific elements that your website should contain to improve content performance?
The answer to these questions is two-fold. One, your business's website should reflect the tone and style of your brand. Aiming for a professional and brand-reflective presentation (alongside the right messaging or website copy) helps promote a sense of authority and trustworthiness. This drives organic traffic, increases search rankings, and entices website shares, recommendations, and backlinks.
The second aspect relates to the appropriate use of SEO-optimized content. Conducting extensive keyword research, writing enticing meta descriptions, and utilizing alt text for photos and images improves your website's crawlability, therefore leading to better search engine indexing.
Following SEO best practices helps Google identify your website as a relevant source of information that adequately addresses search queries. Not only does this boost your business's position within search results, but it also directs traffic to your website, which maximizes your online visibility.
Leveraging Content Marketing to Boost Online Presence
Creating effective content is crucial to the success of your website; however, it entails more than generating well-written pages, blogs, and promotional bits. Your website's copy must be SEO-optimized, and it also needs to cater to the needs of current and potential readers and encourage engagement.
Here's the importance of content writing in SEO: If your content doesn't meet a user's search intent or is poorly structured, your website will experience higher bounce rates and decreased page time, hindering content performance and future website visibility. Luckily, content creation and copywriting agencies provide the necessary SEO copywriting services to help you get the results you want.
Using search engine algorithms, agencies can identify top-performing keywords and trending topics, plus conduct competitor and market analysis. Businesses that use SEO copywriting services can ensure their content aligns with their overall objective: to increase online visibility.
SEO is constantly changing, and your website should accurately reflect that. Regularly posting new and captivating content helps you avoid having outdated, irrelevant content that doesn't engage or convert readers.
Building a Social Media Presence
A digital marketing strategy should spread across multiple media channels, such as websites, email, social media, and SEO. Businesses can maximize their reach and build brand awareness by implementing this omnichannel approach. They can also interact with individuals when and where it's convenient for them, which allows for increased engagement and meaningful connections.
In particular, social media is an excellent way to gain widespread recognition and increase online visibility. Due to the customizable nature of social media platforms like Facebook, Instagram, and TikTok, businesses can create content that attracts different market segments (although the messaging itself should remain the same).
Because social media sites prioritize new content, your business should post approximately 2–7 times per week depending on the platform. Consistent exposure keeps your business at the forefront of your audience's minds and encourages them to visit your website for their needs. Including a direct link to your website grants easy access and can bring in organic traffic.
Engaging Your Audience with Email Marketing
Email marketing is a direct form of digital marketing that gives your business a way to engage with a large audience at a relatively minimal expense. You can use this method of communication to promote products or services and to encourage engagement and conversions through calls-to-action. But creating the email itself is only half the battle — the other half lies in building an email list that targets the right audience.
So, how do you create an effective email database? Implementing methods such as opt-in forms, customer referral programs, free giveaways, and live chats can provide you with valuable contact information from current and potential customers.
With access to names, email addresses, and phone numbers, you can build customer profiles and personalize your messaging for a more in-depth connection. Plan to send emails 2–3 times per week to reach optimal engagement levels and increase online visibility.
Does Your Business Feel Invisible Online?
Your business must maintain a prominent online presence to stay competitive within today's market. Using website optimization, content marketing, social media, and email marketing, you can effectively attract organic traffic to your website. Seamlessly blending all these elements will help create the optimal strategy for increasing online visibility.
If your business isn't getting the attention it deserves, it might be time to call in the cavalry. At The Written World, we understand the importance of standing out in the crowd and forging your path to success. Learn more about our services and expertise, and see how we can help your website visibility soar.