Social media is not just about the visuals on your feed. If you want to make a lasting impact with your social media posts, you need a caption that will enhance each post. The visuals are just an introduction — the caption tells the story.
Now, not all of us are writers (and that's okay!). But what isn't okay is not including a caption at all or one that's only an emoji or a few sentences. For your personal social media accounts, that's totally fine, but for your business accounts, your followers need a bit more substance. That's where a social media copywriter comes in to craft those compelling and engaging captions!
If you're a small to medium-sized business or social media management agency, this is for you! Hiring an experienced social media copywriter to help with your own content (or your clients' content, for you agency owners) is a game-changer. Here's everything you need to know.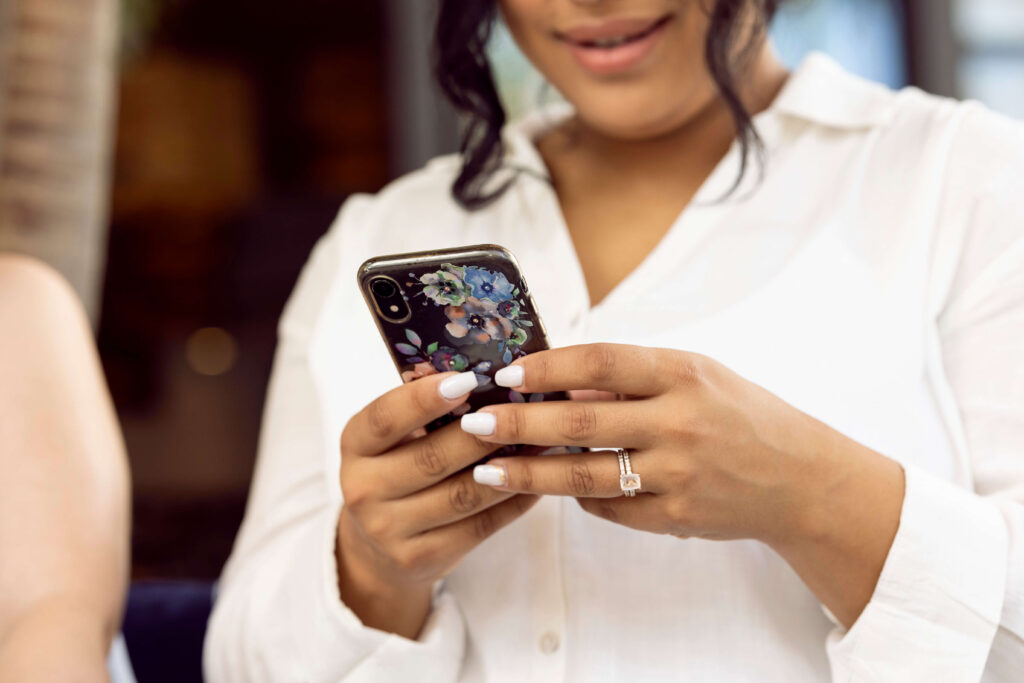 Crafting Captivating Captions with Expertise
When writing social media copy, it takes one part art and one part science to get the formula just right. The art lies in the creativity of the social media copywriter. The science is getting the right format that grabs your followers' attention and encourages engagement.
Having professional social media copywriting makes all the difference to:
Elevate the quality of your captions
Increase the impact of the messaging
Drive more engagement and conversions
Stand out from the competition
Encourage your followers to take action
Connect with your target audience
All of these components add up to social media content creation services that deliver results for your brand!
Ensuring Consistency and Quality in Social Media Copy
From start to finish, a social media copywriter will maintain consistency and quality in all of your social media posts and captions. From impeccable grammar to proven structure and purpose-driven content that your followers care about, you can count on your social media copywriter to set the bar high!
A social media copywriter will also adhere to your brand guidelines and maintain a unified brand voice across all posts. When you enlist the help of quality social media copywriting services, not only will you save time and resources, but you'll also receive top-notch content every time.
Enhancing Engagement and Interaction through Strategic Copywriting
Captions reign supreme when it comes to driving engagement and interactions on social media. A social media copywriter can formulate engaging questions for social media and create captions that encourage likes, shares, and comments. They have a way with words and can convince, inform, and entertain your audience into taking action.
Using social media content creation services that are primarily focused on caption writing can strategically enhance interaction and build a more vibrant online community. The goal is to get your followers involved with your content and excited about what you're posting. It's called "social" media for a reason!
The Tangible and Intangible ROI of Professional Social Media Copywriting
Let's talk about the benefits of social media copywriting. The health of your bottom line ties back to getting the best return on investment (ROI). When you invest in professional social media copywriting services, you gain tangible benefits such as increased engagement, follower growth, and potential lead generation.
Beyond those measurable data points and analytics, you're also gaining something equally as valuable — you'll start to see intangible benefits such as enhanced brand perception and loyalty.
White Label Services for Social Media Agencies
If you're a social media agency, outsourcing social media caption writing through white label services means you have more time to dedicate to all the other services your clients need. Working with a social media copywriter also gives you the bandwidth to take on more clients.
Caption writing is time-consuming and can take up most of your day. When you have an expert by your side, it's a win-win partnership both ways!
Social Media Copywriting Services You Can Count On
When in doubt, a social media copywriter will help you out! Whether you're a small business owner looking to bring life to your captions or an agency in desperate need of reinforcements, you'll be asking yourself why you didn't do this sooner. The benefits of getting support for writing social media copy are endless.
From a social media copywriter, you can expect thoughtful captions and engaging questions for social media with consistency and quality that deliver results. You'll also make an impact with your messaging to encourage your followers to take action, which drives conversions. This allows your brand to stand out from the competition as you connect on a deeper level with your target audience.
Now all that's left is to consider the potential ROI when you invest in professional copywriting for social media. Is your social media success worth it? We think so! If you're looking for social media content creation services, look no further than The Written World. Our team of social media copywriting pros is ready to rock those captions for you or your clients.
Want to learn more? Visit our website to explore what we offer with our social media management packages! We're ready to supercharge your copy one caption at a time.