In today's competitive marketplace, marketing agencies consistently seek unique and innovative ways to attract new clients. Whether it's expanding their line of service, decreasing purchase price, or enhancing the customer experience, there are a multitude of ways in which they can achieve their desired business goals.
But what if there were a single solution or method of conducting business that would allow marketing agencies to benefit across all areas of their operation? What if they could put more of an emphasis on outsourcing?
A white label digital marketing agency provides the outsourcing services that many agencies so desperately need – they serve as an extension of the "primary" marketing agency and assist with the execution of services.
White label agencies can provide website copywriting, digital content marketing, and social media content creation services, amongst other offerings, that can alleviate the workload and amount of stress the digital marketing agency feels.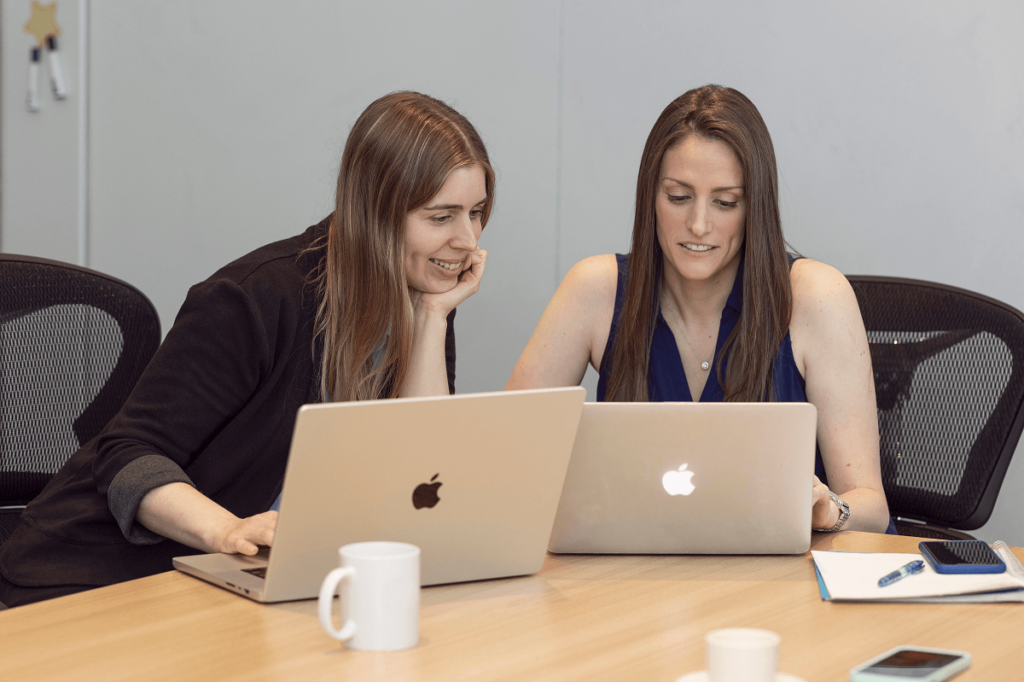 Reasons to Partner with a White Label Digital Marketing Agency
It might seem like a waste of resources to outsource services in which your business has expert knowledge and expertise. However, it can be highly advantageous for you in the long run if you partner with the right white label agency.
Let's look at five benefits of hiring a white label digital marketing agency.
INCREASES SERVICES OFFERINGS
As a marketing agency, you don't want to alienate yourself from potential clients by limiting your scope of work – instead, you should provide a wide array of services that will attract a large target audience.
From writing social media posts and crafting blogs to creating marketing strategies and analyzing data performance, it's impossible to be an expert at everything. When you outsource content writing to a white label agency, you obtain the talent of well-versed writers in areas your company may not be.
Expanding the number of services that your business offers is also an excellent way to increase profit and set yourself up for future growth. The more benefits that you can expertly provide your customers, the better.
ENHANCES CUSTOMER RELATIONSHIPS
Creating compelling copy can be time-consuming for those not well-versed in digital marketing. Allocating valuable resources toward generating effective content can take away from other efforts needed to attract a larger target audience and increase client engagement.
You can direct your full attention toward building meaningful customer relationships by eliminating the need to focus on website copywriting. You could work closely with each client and provide recommendations, resources, and expertise that may not have been available if your team members focused solely on content creation – close working relationships can build a solid foundation for trust and repeat business.
DECREASES OVERALL COSTS
What do you see when you think of a business's organizational chart? The answer should be a visual representation of every employee and how they fit into the overall structure of the business. Who do they report to, and what function or value do they provide?
When it comes to digital content marketing, most digital marketing agencies have a team of content strategists, writers, and editors. Although each employee provides value to your business, they come at a cost – these can take the form of salaries, benefits, and training. And regardless of the number of projects you take on each year, you must incur this fixed expense.
However, when you outsource content writing, you pay per project. This means you can keep fewer full-time employees on your payroll and reduce your overall expenses. Why should you pay for more than what your business requires?
Using a white label agency, you can reallocate internal funding to areas that demand more attention and minimize unnecessary costs.
SUPPORTS REVENUE GROWTH
Once you thoroughly understand your client's needs, you can determine what services will help you generate the most revenue. Ideally, as you expand your business's capabilities, you'll attract more clients – providing additional offerings allows you to cater to target audiences who might not have previously needed to partner with your business. A white label digital marketing agency allows you to do just this.
Outsourcing grants you the opportunity to generate a profit through markups. When you charge clients more than what your business paid for the same service from the white label agency, you can expect an increase in cash flow.
For example, marketing agencies focusing on SEO (search engine optimization) services typically markup their prices by 40-50%. This can produce significant income and allow your business to focus its efforts elsewhere.
BUILDS BRAND RECOGNITION
Clients expect no less than perfect content time and time again. So how can your marketing agency continuously ensure these results? By hiring a reputable white label agency, you can trust that the content you're purchasing is from experts who have your and your client's best interests at heart.
When you deliver top-of-the-line, quality work to your clients, you increase the likelihood of attaining repeat business and building brand recognition.
Not only does this help you establish a competitive advantage within the market, but it can help attract new clients – over time, this can lead to business growth and expansion.
Elevate Your Business with the Right White Label Digital Marketing Agency
You might be hesitant to outsource your business's content writing but rest assured, the right white label digital marketing agency will ease your worries.
Here at The Written World, our expert team of content creators understand the importance of developing copy that'll drive results. Contact us to learn more about our white label agency services and see how we can help you put your best foot forward with your clients.