You want your audience to be your biggest fans! When they see your content, they should be excited and interested in what you have to offer. Build an audience that's enthusiastic about your brand through engaging content they actually look forward to.
Learning how to build audience loyalty is a valuable skill to add to your marketing toolkit. The process of building an online audience can take some time to gain traction, but when it does, you'll have a loyal following for your brand! With a combination of SEO blogs, website, and social media marketing, you'll start to build an audience.
When you start getting visitors to your website, blog, or social channels, you'll need quality content and a product or service that keeps them around. Once you have your audience's attention, you want to ensure they don't stray away or lose interest!
And how do you do that?
Let's learn a few lessons on how to build your audience from an unassuming Scottish pop star (if you're a bit confused, stay with us here—you'll want to use these tips for your own brand!)
Building an Online Audience and Brand Loyalty 
Whether or not you've heard of singer-songwriter Lewis Capaldi doesn't matter. Why? Because he's already built a niche brand audience that's loyal to him and his music. He's just released his second album this year, and in the span of only a few years, he's gained nearly 7 million followers on Instagram, sold 15 million albums, 37 billion online streams, and played sold-out tours worldwide.
The way that he markets himself and his brand is what has led to his success (and his musical talent helps too!) While living in London in 2018, studying for my master's, one of my favorite extracurricular activities was discovering the city's vibrant music scene. Lewis Capaldi was one of those up-and-coming artists at the time, and I've been able to see his career skyrocket ever since.
So, how can you build an audience for your brand? Combining my expertise on the subject and what I've observed as a loyal member of his audience over the last five years, start with these tips:
Speak Directly to Your Audience
Addressing your audience and speaking to them like a friend makes it feel more personal and builds that deeper connection. Lewis does this exceptionally well! Whether hopping on an Instagram story talking straight to the camera, or writing a personal message to his fans via his email list, he addresses his audience like an old pal.
He's also done phone calls and video chats with fans who have bought his album or streamed his songs. Make an effort to make that genuine connection with your audience!
Find Your Niche Audience
Not everyone will like Lewis's type of music, personality, or humor, but the key is to find the ones that will. The same goes for your business and what you sell or provide to your audience. When searching for your niche, focus on a specific need you'll fulfill for your target audience.
The more granular you get with it, the better. If you cast too wide of a net, it'll be hard to build an audience that's actually interested in what you're trying to sell or promote. Do what you do best and find your people.
Connect with Relatability
Authenticity is something that your audience will connect with and appreciate. Lewis isn't your typical pop star—he's very relatable because he's genuine and isn't afraid to be vulnerable. He recently was diagnosed with Tourette syndrome and opened up about his mental health struggles.
Let your audience take a look behind the scenes to see your day-to-day. Share your wins but also your low points. People connect with those they can relate to, which is integral to creating brand loyalty.
Show Your Unique Personality
Your audience won't stay for long if you have dry and dull content. If Lewis had a second career, it would definitely be a stand-up comic. His Scottish banter and humor are on point, and that's what makes him likable and keeps his audience following his content.
They might have found him because of his music but stuck around because of the added bonus of content that makes them laugh. Show off your personality to create engaging content that's fun and keeps people interested. When building an online audience, give them a reason to stick around!
Look for Collaboration Opportunities
Find similar brands you can collaborate with, whether featuring on each other's stories, feed, or doing a live stream together—get creative with it. The goal is to find an audience similar to your current one to help it grow. The moment Lewis started posting content with fellow musicians such as Niall Horan and Ed Sheeran, his following got that much bigger. When you post collaborative content with brands in your industry, both parties benefit by combining shared audience members.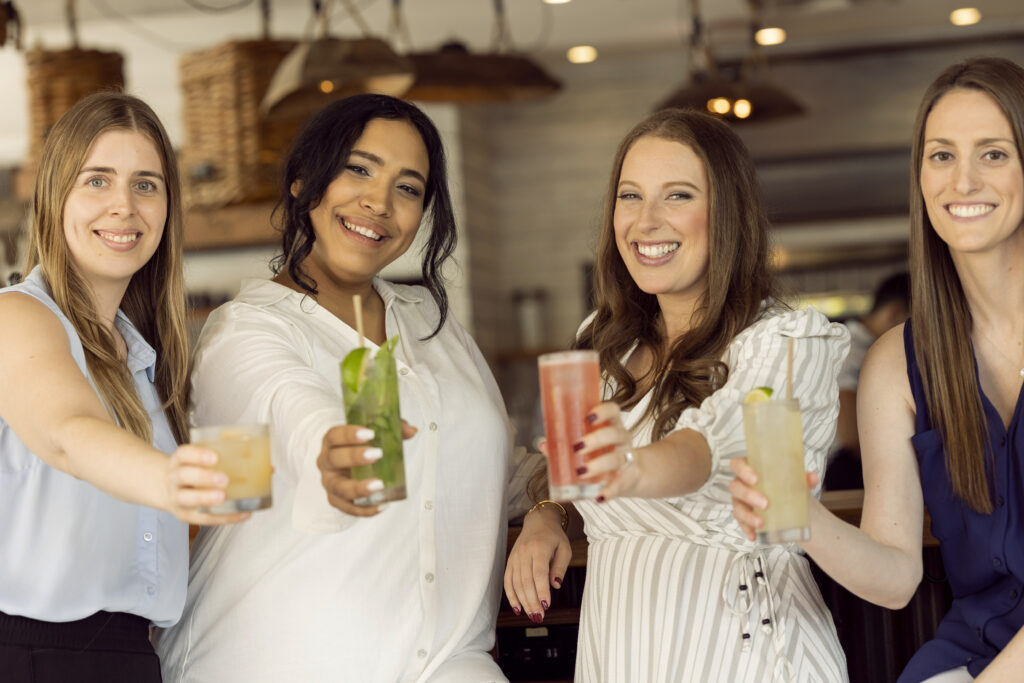 Using an Agency to Help Build an Audience 
It's beneficial to market yourself when your business is starting out, but if you want to grow exponentially, having a team by your side is essential. While Lewis is really good at marketing himself and his brand, there's also a marketing team helping him along the way. If you're ready to hire a team that knows how to build audience loyalty, you're in the right place!
The Written World offers services for small businesses and agencies to grow their brand with SEO-optimized, purpose-driven content. It's an affordable alternative to hiring an in-house marketing team and content writers. We're here to captivate your audience, inspire them to take action, and make them your biggest fans!
Learn more about our services and see how we can help build a loyal audience for your brand.