After the excitement of bringing your vision to life while building your website, you might be feeling the overwhelm of where to go next. You hear the buzz online about how important it is to now get those eyes on your site and your brand, but you might be stuck thinking about the best way to drive traffic to your website. While you brainstorm your ideal marketing strategy and website goals, an easy place to start is learning how to write SEO-friendly content (or hiring an expert to do the work for you, like one of our talented sidekicks at The Written World!)
What is SEO-Friendly Content?
SEO (search engine optimization)-friendly content is used to rank higher in search engines, like Google or Bing. By implementing an optimization strategy that includes content like blogs, case studies, guides, and dedicated pillar pages, you'll appear as a relevant source to your ideal audience. SEO-friendly content can also be repurposed in all aspects of your marketing, like social media platforms, email newsletters, and even video content!
When thinking about the best way to drive traffic to your website, SEO-friendly content should be top of mind.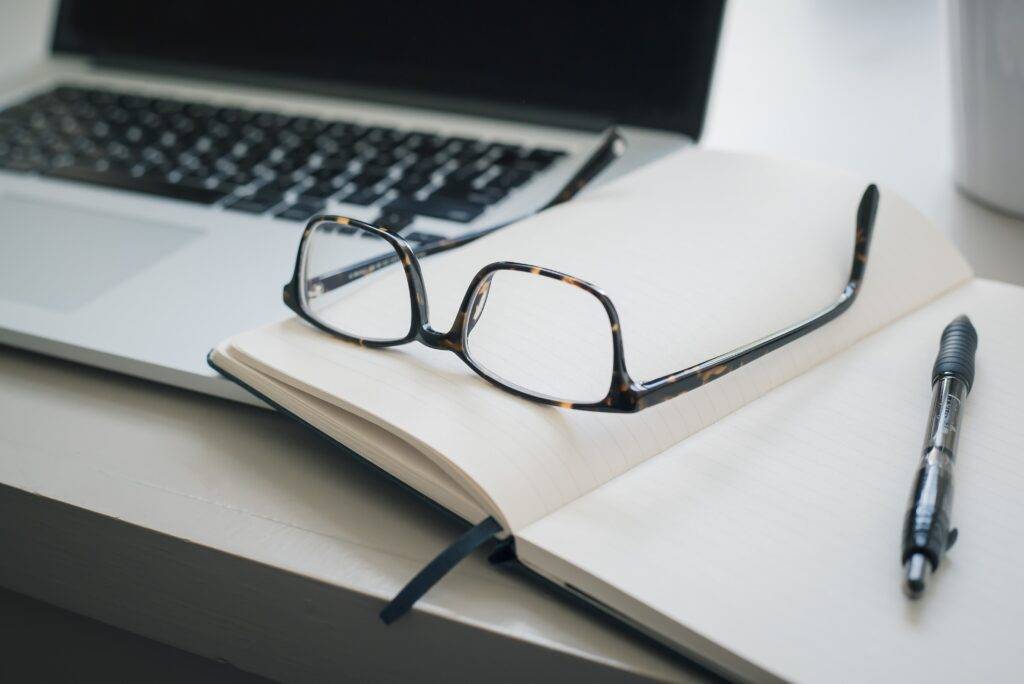 SEO-friendly Content Examples
Knowing where to start is half the battle! While learning how to write SEO-friendly content can seem daunting, it doesn't have to be. Here are some of our favorite SEO-friendly content examples that you can implement into your website right away:
Keyword research
Research is arguably the most important, foundational piece when figuring out the best way to drive traffic to your website. Without keywords, you'll never know WHAT to write about. Using free tools like Ubersuggest or even Google itself are great ways to quickly gain insights into target keywords and phrases to use for your website without technical knowledge. The data will help you understand the exact terms your ideal audience is searching for when looking for a website like yours. While visibility and traction is to be desired, showing your audience that you really understand their needs sets you up for success from the moment they land on your website! By using SEO to drive traffic, you're more likely to attract your ideal clients or customers.
Blogs
As we mentioned earlier, writing blogs are a great way to drive traffic to your website and incorporate keyword research. In fact, blogging is one of our top recommendations when it comes to SEO-friendly content examples. (Read more here about how blogs can help with SEO)
If you're wondering how to drive traffic to a website blogs are it! When leveraging SEO to drive traffic, no strategy is complete without the consistent creation of intentional, keyword-rich blog content. This form of SEO-friendly content can assist with rankings while providing educational information, creating brand awareness, building trust, and positioning you as a relevant expert amongst your target audience.
The key to SEO blog content is consistency and relevancy. You want to continuously be pumping out new content to give Google a reason to keep crawling your site, while also providing value on the topics most relevant to your audience. For those who need assistance with this cornerstone strategy, meet your blog writing heroes.
Case studies
The proof is in the pudding, right? This rings true when thinking about how to drive traffic to a website. People need a trust factor when visiting your website, and providing proof through user experience is a great way to establish credibility.
You can answer important questions about who your ideal clients are, what your process is like, and what other clients can expect from working with you.
But beyond the social proof, case studies are strong SEO-friendly content examples. Implementing case studies is a strategic way to optimize content while also establishing understanding and a wide range of perspectives for your audience. Real-life examples make your content relatable, and therefore more searchable.
People will appreciate the transparency of your process which will attract traffic and generate genuine leads!
Guides
You can't do it all yourself and you shouldn't have to! The same rings true for your ideal audience. Providing how-to or longer pieces of SEO content can help educate your audience on more complex topics that are relevant to your field or specific products. They're designed to help answer some of your audience's top questions, while also being incredibly relevant for search engines. Did you know that 14.1% of all Google searches take place in question form? This creates a great opportunity for you to provide the answers your audience is searching for.
Pillar Pages
Pillar pages are the perfect resource for expanding and repurposing the content on your website. Think of it as the difference between snorkeling and scuba diving. While some people in your audience will look for more of the surface-level overview of your topics, others are interested in the deep-dive rabbit hole of clickable links and detailed information. (Pillar pages are also an easy way to connect back to your blog posts!)
Pillar pages are a great way to expand on topics by providing answers that will encourage your audience to explore other parts of your website and further establish trust and credibility.

Create a User-friendly Experience
Though the keywords are crucial, the user should always come first in SEO-friendly content.
So, what determines a user-friendly AND SEO-friendly experience when visiting your website?
Make it catchy. The more enticing your content is, and the longer searchers stay on your content after clicking on it in the search engine results page, the higher you'll rank!
Write SEO Friendly titles. More often than not, your audience will latch onto a catchy title found through target search terms before exploring your website any further.
Easy navigation. The easier your website and content is to cruise, the more clicks your website receives. Remember, relevance is key!
Readability. As writers ourselves, we understand how easy it is to get carried away with words. You'll want to keep the text short and the branding legible.
Optimized images. Accessibility is as important as ever! Using images is a great way to maximize reach and engagement. Using ALT text for an image allows search engines to use that information to drive traffic to your website. Don't forget to also reduce your image sizes to avoid slowing down your website (which can drastically impact your ranking and domain authority!).
The Best Way To Drive Traffic to Your Website with SEO-Friendly Content
Pumping out SEO-friendly content for your website is an ongoing process. However, once you see your ideal audience consistently coming to you (at no additional cost!), you'll realize creating consistency through SEO-optimized blogs, case studies, guides, and pillar pages is well worth the time and effort! Establishing your spot in the online space will bring your website and brand the level of credibility you need to keep expanding your reach, engagement, and well-deserved success.

Not quite ready to tackle it on your own? That's where we come in! The Written World is here to provide you with supercharged, SEO-friendly content that will create an irresistible draw to you and your website.