The strength of any business relies on its ability to connect with its customers. While video-form content has become quite popular as of late, the fact remains that the written word is still one of the most powerful ways to convey a message!
With 4.70 billion people worldwide using social media, captions have become the crux of communication. Every TikTok and IG reel/post needs a caption. Not to mention, videos with captions increase engagement and watching completion to 80%.
Let's welcome email into the chat. 4.26 billion people around the globe currently have emails and enjoy receiving emails from their favorite brands. However, with the majority of any email being the writing within it, one thing has become clear: copywriting is an essential part of any successful brand's marketing strategy.
Working with a copywriting agency can help you create effective content that resonates with your target audience and strengthens your brand's voice. In this blog post, we'll discuss the benefits of working with a professional copywriting agency and how to find the best copywriting agency that suits your needs.
What Is Copywriting?
Before we cover the scope of why copywriting agencies have become the secret weapon to any successful business, let's first cover the basics.
What is copywriting? Copywriting is the strategic use of words to persuade audiences to take a particular action, which leads us to why copywriting is important.
If you can persuade a reader to take action, you can convince them to purchase an item or service, schedule a call with you, subscribe to a newsletter, or follow your brand on social media, for example. You can grow your business dramatically, and that's why copywriting is important.
Some examples of the best copywriting services that an agency can provide to your business include:
Website copywriting
Blogging
Social Media Caption Writing
Email Copywriting
Sales Pages
Copywriting is the foundation of marketing, and with executed services like the ones above, the right copywriting agencies will ensure they establish you and your business as an expert in your industry!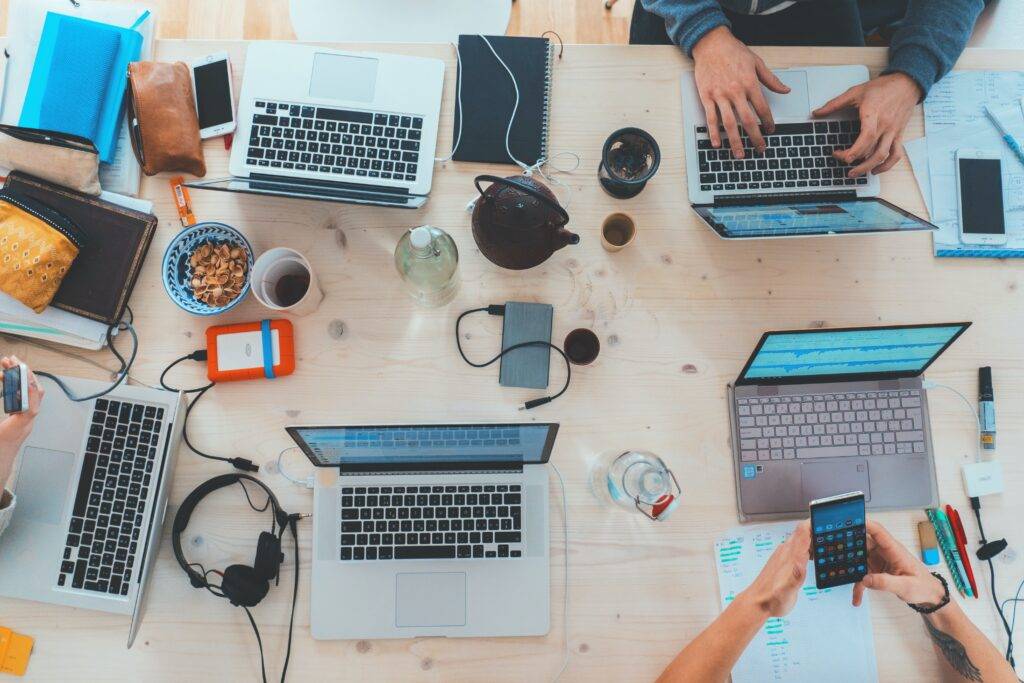 Benefits of Hiring a Copywriting Agency 
By now, you're starting to understand the gravity that copywriting holds on your marketing. First, however, let's address the elephant in the room and your burning question. Why hire a copywriting company instead of a singular copywriter? We're glad you asked!
Quality Content
Quality over quantity are words to live by for copywriting. We pour our heart and soul into the quality of the content we create. This means that you can depend on the fact that our focus and drive will inspire us to produce compelling and converting copy for your brand. The right agency copywriter focuses on crafting the best copy for you.
Increased Credibility and Visibility
When you hire a copywriting agency, you have a team dedicated to ensuring you're showing up consistently. Consistent in the frequency you post and the type of content you produce. This, in turn, builds credibility with your audience while boosting your visibility. It strengthens your audience's trust in your brand and subsequently grows your brand's authority.
Expertise for More Leads and Conversions
One of the best reasons to hire a copywriting agency is for the simple fact that we know our stuff! Hiring an agency allows for a diverse group of agency copywriters from various industries and years of experience. This means that copywriting agencies have more insight into securing leads and boosting conversions when things don't seem to be working. All bases are covered when all hands are on deck!
Improved SEO
SEO is the conversion beast we all love to hate! With so many rules to attaining and utilizing SEO in blogs, websites, and even social media, it can be overwhelming to know what you're doing right and wrong. But with a team of professionals doing the job for you, you can rest assured that you're using SEO when and where you need to.
Cost and Time Savings
Myth-busting time! I'm sure when you hear copywriting agencies, you see nothing but dollar signs. But what if we told you that hiring an in-house copywriter vs. an agency copywriter would be MORE expensive? It's true! The average salary of a copywriter is over $56,000 plus benefits. However, an agency retainer can start at as little as $449 per month, depending on your needs. High-quality services at a low ticket price? Sounds like a win-win! 
Unlimited Capacity
Our final and best benefit of hiring a copywriting agency is that our capacity limit is unlimited. A freelancer or in-house person may only be able to take on so much, but that's not the case with an agency. You don't have to worry about the volume of work needed or delays due to vacation time/sick days etc. You can continue adding more work without any capacity constraints because there's always someone ready to jump in and pick up any work!
With so many pros to adding a copywriting agency to your team, why hire a copywriter and spend MORE money for fewer benefits?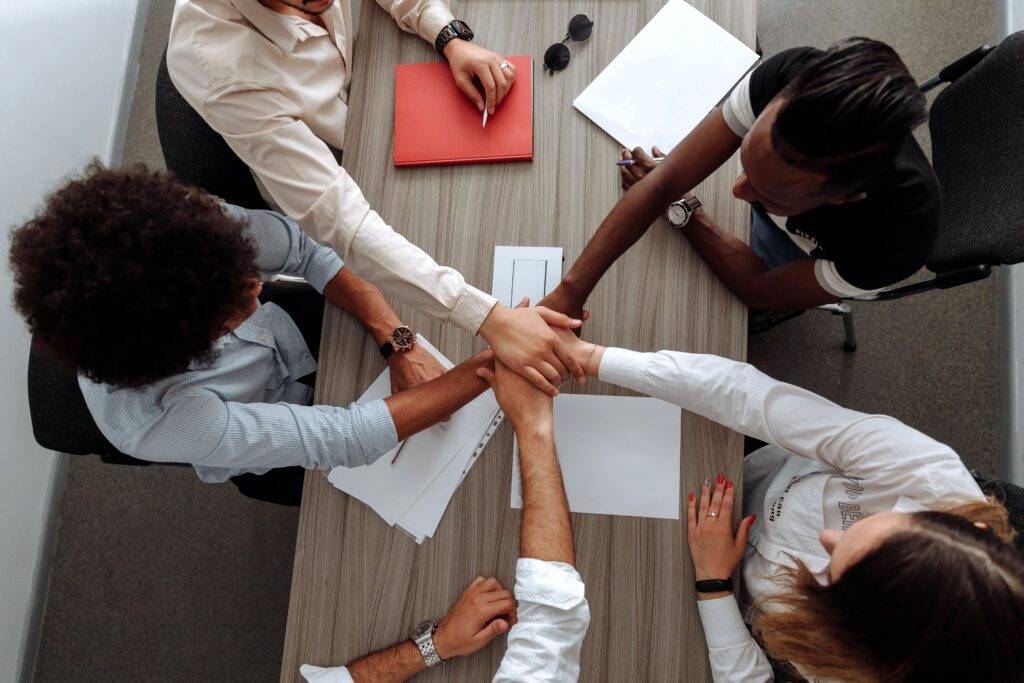 How to Find the Right Copywriting Agency
By now, you don't even have to say it. We know you're ready to hire a copywriting agency, take the time-consuming work of copywriting off your plate, and catapult your brand into success. But, like most CEOs, we also know that you're probably feeling a little overwhelmed in finding the support you need.
Well, don't stress! We've got you covered. Here's how to find the right copywriting agency for you.
Clarify Your Goals
The first and most important thing you can do before hiring professional copywriting services is to clarify your goals. You don't want to be throwing money at the wall over something you don't need or haven't researched. So get clear on the direction of your business, the goals you want to accomplish, and how you want to achieve them through copywriting before reaching out to an agency.
Research Prospective Agencies
Copywriting agencies, unfortunately, have become a dime a dozen. Many agencies have experienced writers, and many don't. Your job will be to research agencies that catch your eye and get as much information as possible on their process of hiring writers and the opinions of previous clients.
Ask for Referrals
Asking for referrals is a great way to weed out the good agencies from the bad ones. By knowing that colleagues or businesses have found success with a particular agency, you can get further information on an agency's strength, process, and ability to adapt to your needs from someone you trust. The power of networking is on your side!
Verify Credentials
These days, people tend to say anything they want online. So as you're scouting your copywriting agency, take the time to verify their reported credentials! Ask for copies of certifications or contact information for references. You want to start on the right foot, and there's nothing worse than investing your time and money only to realize you hired an agency that wasn't truthful.
Evaluate Past Work
You'll also want to evaluate their past work to ensure that an agency can meet your expectations. Ask for an example of copywriting work from the agency copywriter that may be assigned to your work and air any concerns you may have. Then, see how they can accommodate your needs.
Finding the right copywriting agency for your needs may seem daunting, but we promise when you take the time to find the right one, it'll feel like a match made in heaven.
Get the Support You Need 
Even with video-form content becoming as popular as it is, rest assured that the written word is here to stay. This means it's essential to the viability of your business to strengthen your use of copywriting and take advantage of the benefits it can bring to your business.
Most importantly, take advantage of the benefits copywriting agencies can give your business. As a CEO, you don't have time to stress over strategic copy. Instead, you need skilled support to provide quality content that strengthens credibility, increases conversion, and improves SEO without draining your funds or sacrificing your workforce.
You can accomplish all of this and more by finding the right copywriting agency with the best copywriting services that suit your needs.
If you're looking for the best copywriting agency in Miami, look no further than The Written World! With a team of skilled writers, phenomenal reviews, and affordable retainers, consider us the superheroes of support you've been looking for to ease your workload and scale your business. Learn more about our services here.