Though we usually don't think much about it, we have written plenty of social media captions over the years. When you posted your latest vacation photos on Facebook or you and your friends at brunch on Instagram, what did you write in the caption? Usually, a quick line or two about what you did, or even just leaving it blank.
Learning how to write social media captions to market your small business needs more of a strategy in place (a word or two or a few emojis aren't going to cut it.) After you've improved your social media profiles, caption writing is the next skill to master. Don't worry, caption writing can be fun, and you get to be creative with what you want to include!
We'll help walk you through why you should have a technique for your social media caption writing, the basics of how to write social media posts, and helpful tips along the way.
Why Social Media Caption Writing is Important
Small businesses thrive on marketing their products or services through social media—use writing captions for social media to your advantage. Captions that aren't thought out or non-existent are a missed opportunity! Creating structured and purpose-driven captions makes all the difference in your social media strategy.
So why should you rethink your social media caption writing strategy? When you take time to strategize your captions for your business, you can:
Connect with your followers – Consider the caption a way to talk directly to all of your followers. Add value to your posts and allow your followers to get to know you and your business better! Build a trusted relationship with them to cultivate a loyal follower base.
Boost post engagement – Social media platform algorithms favor posts that have high engagement. Whether that's spending more time on the post, liking, sharing, or commenting, encourage your audience to take action through effective captions. (Instagram-specific tips to boost engagement here.)
Reach new audiences – Using content-relevant hashtags can help extend the reach of your posts to allow for higher visibility to gain new followers. Combining the right amount of low to high-search volume hashtags and engagement will boost the chance that new audiences will discover your posts.
Following these strategies can help your business grow a following, build the brand and ultimately gain new leads!
Writing Captions for Social Media: The Basics 
Now that we know why social media caption writing is essential, there are some basics you should know before getting into our tips!
Social Media Caption Character Limits 
When you create a social media caption, you want to ensure it's within the caption limits of the post. In some cases, it's beneficial to have longer captions to increase the amount of time someone is on the post (but it has to have a purpose and give added value to the reader!) Other times, it's perfectly okay to have shorter captions that are impactful and to the point.
Here are the current character limits on posts for each platform:
Instagram: 2,200
TikTok: 2,200
Facebook: 63,206
LinkedIn: 3,000
Twitter: 280
Pinterest: 500
Using Hashtags on Social Media Posts  
Hashtags allow users to view conversations and topics around a specific topic or interest. Each social media platform uses hashtags with the same concept, but some with different impacts than others. Twitter was the OG that first put hashtags into use, followed by the rest.
Here's how many hashtags you should use for optimal results for each platform:
Instagram: 3-5
TikTok: 3-5
Facebook: 2-3
LinkedIn: 1-5
Twitter: 1-2
Pinterest: 2-8
Make sure to bookmark this blog post to refer back to these character limits and hashtag amounts for your next posts!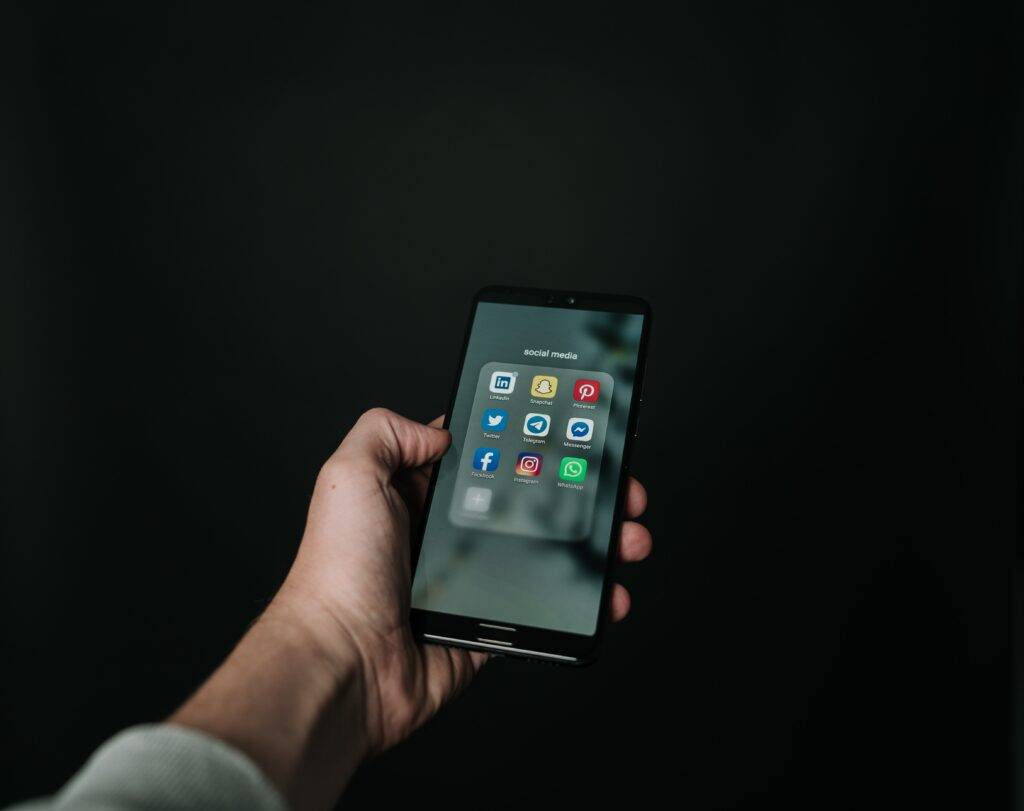 Top Tips on How to Write Social Media Captions 
Once you have the basics down, it's time to start writing those carefully curated captions! Following a specific formula for your posts can help you save time and stay consistent when creating your content calendars for your business.
Use these tips to help you hit the ground running for your social media posts:
Start with a Strong First Line 
Think of the first line of your caption as a headline in a newspaper. A strong caption's first line grabs your audience's attention and entices them to stop scrolling and expand the caption to learn more. Often times longer captions are truncated to a smaller preview text, making the first line especially important!
Use a Consistent Brand Voice  
Whatever you do, avoid sounding like a robot wrote your caption (we're looking at you, AI social media caption generator.) Your audience wants to relate to what you're saying, and the best way to do that is by showing off your personality through every caption with your brand voice. Always keep your brand voice authentic, conversational, and consistent.
Include an Engaging Call-To-Action
Ultimately, there should be a goal associated with your social media caption writing. Those goals drive your call-to-action. What do you want your audience to do after reading your caption? Ask them to take action (we like to always use two CTAs here at The Written World, one to inspire engagement and one to encourage a business-driven action!)
Check for Spelling and Grammar 
Typos happen. Always make sure to triple-check your spelling and grammar! Since social media platforms don't have spellcheck built in, we like to use tools like Grammarly as a browser add-on to check for those mistakes. You can also first write the caption in a Word document and run the spellcheck before posting.
Your Social Media Caption Writing Superheroes 
Being a small business owner can take up much of your time (we're right there with you!) Usually, you're way too busy to think about adding more to your plate. If you're struggling to find the time to write social media captions, have trouble figuring out how to write social media captions, or don't feel confident in your writing skills—you might need some reinforcements!
The Written World is ready to captivate your clients with purpose-driven copy for your social media caption writing! Ready to take your captions to the next level? Find out more about our social media content creation services, and contact us to get started!