Never underestimate the power of blogs for your website! If you're reading this right now, chances are you've stumbled across this blog post thanks to our SEO content strategy for blogging. And that's exactly what a blog writing agency will help you with.
When you partner with a blog writing agency like ours, you can expect SEO-friendly (and highly optimized) content for your blog. Think of SEO as the GPS guiding your target audience to your content. This helps boost your website's visibility on search engines, increasing your overall website traffic.
Let's delve into the strategies on how to write SEO-friendly blog posts, as well as how blogs help SEO in general. Our goal is to give you a better understanding of how an agency typically creates and implements an SEO content strategy to increase traffic to your website.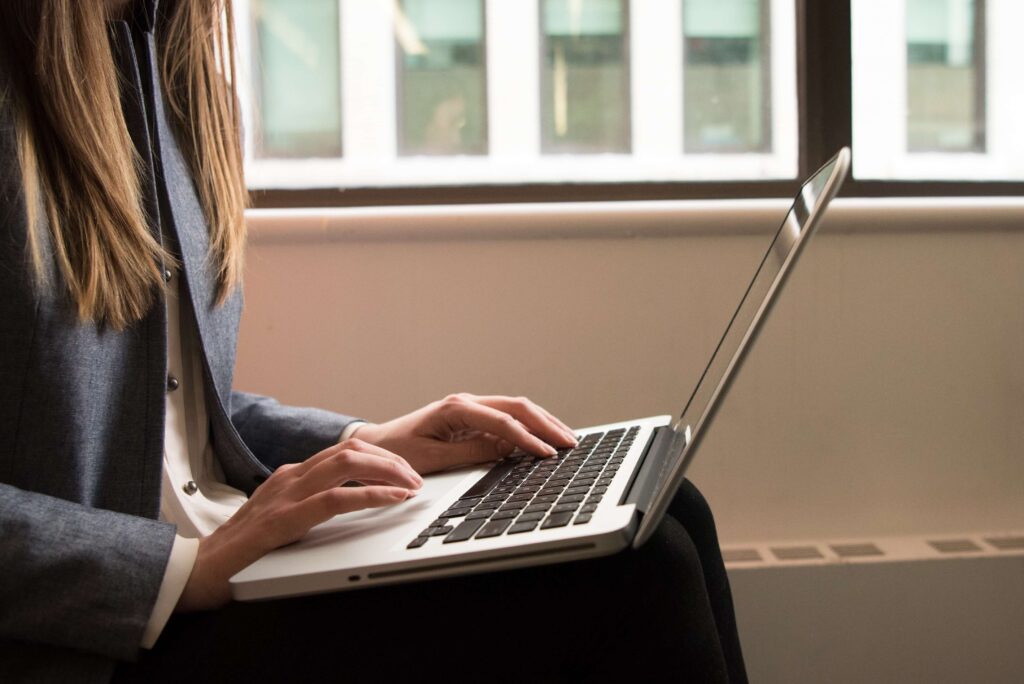 Developing a Robust SEO Content Strategy
Creating an SEO content strategy unique to your brand starts by creating a solid foundation to work from. A critical step in this process is understanding how to write SEO-friendly blog posts. Before the writing begins, a blog writing agency will craft an SEO content strategy that aligns with industry trends, SEO best practices, and your target audience. This all stems from the initial keyword research for your brand.
Keyword research services provided by agencies aim to identify and integrate valuable keywords into blog posts. For us, this means we're researching and getting to know more about each client's brand and industry. This gives us the insight needed to select SEO blog topics that cater to both SEO and audience interest. We want to attract your target audience to your website, but we also need to keep them there and inspire them to take action.
The Art and Science of Writing SEO-Friendly Blog Posts
While SEO is important in blog posts, we still need to focus on the actual content! That's where we find the perfect balance of SEO principles and engaging, reader-friendly content.
Here's how to write SEO-friendly blog posts, from crafting the intro to how to end a blog post effectively:
Introduction: Give an overview of the topic and what the post will cover
Body: Divide the post into clear headings and subheadings (including keywords where possible)
Conclusion: Tie it all together with a brief summary of the topic discussed
Each section should naturally incorporate keywords throughout the text. Utilizing an SEO checklist for blog posts ensures that all vital SEO elements are included so your blog post can drive that organic traffic to your website and boost conversions!
Outsourcing to a Blog Writing Agency for SEO Success
As a blog writing agency, we know how time-consuming blogging can be! Our team has perfected the many working parts that go into blog planning, researching, and writing. On the other hand, business owners may not have the time or expertise to fully commit to this task, making it difficult to understand how to write SEO-friendly blog posts effectively. The good news is you have options, and there's a solution to your blog writing struggles!
This is where business owners can outsource blog writing to ensure consistently high-quality, SEO-friendly blog posts. A specialized blog writing agency such as ours helps you get the best ROI, as blogs continue to bring in traffic long after they're published. With our blog writing services, we bring expertise in SEO and content creation best practices that adhere to the SEO content strategy.
The Impact of Blogs on SEO and Digital Presence
It's essential to understand how blogs help SEO. They provide fresh content, keywords, and engagement opportunities to skyrocket your website clicks, impressions, and conversions. One of the most crucial parts of keeping up the momentum is understanding how to write SEO-friendly blog posts and doing so regularly to preserve and enhance digital visibility.
Effectively written blog posts that are uploaded consistently help contribute to a website's:
Authority: Search engines use this to rate the quality of your content and the expertise of your brand compared to your competitors
User Engagement: The amount of time someone spends on a specific page and how much they interact with your website
SEO Ranking: Your website's position on a search engine results page (you want to be on the first page!)
All of these components work together to build your brand with a strong digital presence. The next step is getting started on those blog posts! Will you choose to outsource? Learn more about your options ahead!
Results with a Dedicated Blog Writing Agency
When SEO-friendly posts meet relevant and thoughtful content, your blog will be unstoppable. It starts with a solid SEO content strategy where you research relevant keywords and create SEO blog topics. Then it's time to write, structuring each blog post with an intro, body, and conclusion and incorporating SEO keywords throughout.
All that's left is to apply these insights and strategies for your blog, whether by tackling the task in-house or choosing to outsource blog writing. Blog writing agencies know how to write SEO-friendly blog posts — it's literally their job! If you don't have time to keep up with blogging and you want expert help, a blog writing agency can swoop in to help.
If you're ready to take the leap and supercharge your blog, The Written World is at your service. We'll craft SEO-friendly blog posts to build your credibility and website traffic. Send us a signal, and let's discuss your options. We can't wait to learn more about you and your brand!