Imagine that you're an up-and-coming marketing, web design, or social media agency quickly gaining a name for itself within the industry. As you build relationships with local businesses (or maybe even national ones) and attract a loyal following, your list of clients gradually increases.
What more could you possibly wish for? All the networking and endless hours hunched over the keyboard have finally paid off! You're officially on your way to achieving unlimited success . . . until you're not. Whether it's an influx in demand, a lack of resources, or a change in the business landscape, you need help to deliver the top-notch content you're known for.
It's time to turn to white-label content creation! When partnering with a white-label digital marketing agency, you get the benefit of delivering compelling content to your clients without having to produce it yourself — you have somebody behind the scenes lending you a helpful hand (for a fee, of course!). It's a win-win situation.
Are you ready to outsource content creation to a white-label agency? Read on to discover some key advantages.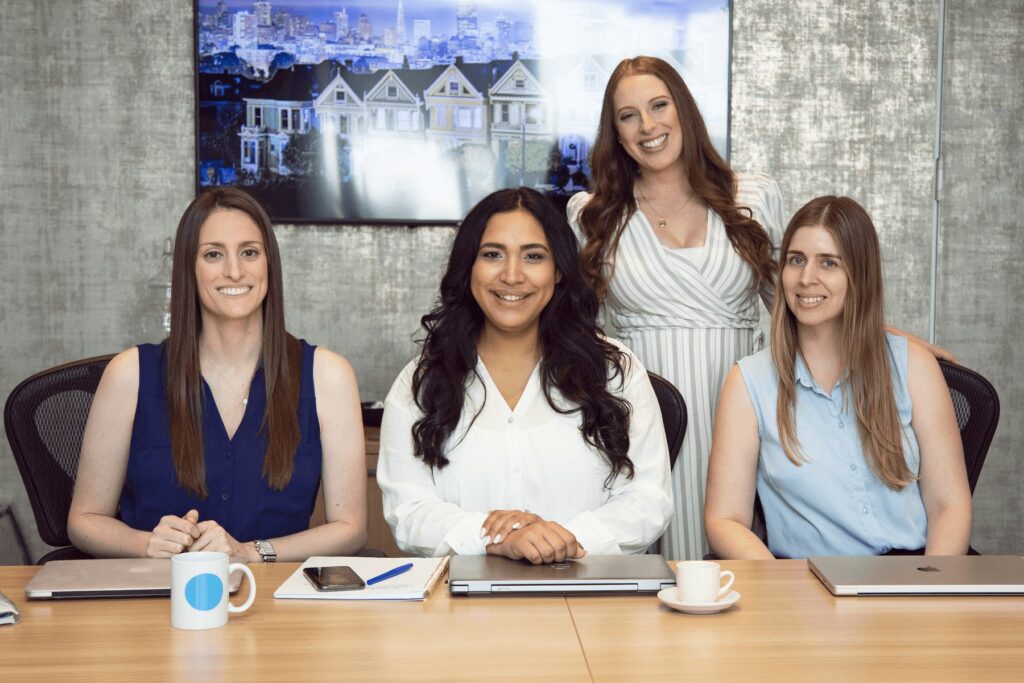 Reduce Turnaround Times
Marketing and advertising agencies focus on more than just written content. From identifying target audiences and developing unique copy to collecting data and measuring performance, they're responsible for various parts of a business's campaign. With multiple clients, it can become challenging to juggle a diverse set of needs, resulting in missed deadlines or slower production times.
Outsourcing content creation is an excellent way to ensure that every client receives quality content within a designated timeframe. Through skilled writers well-versed in many topics, white-label agencies can research, create, and edit large batches of content efficiently and effectively, thereby reducing turnaround time. This is paramount in establishing long-term relationships.
Decrease Costs
Businesses regularly incur costs that impact their bottom line. These include fixed costs like lease payments and employee salaries plus variable costs such as transaction fees and billable hours. Limiting these expenses increases gross profit and propels company growth — this concept applies to businesses of any size and within any industry.
To create content internally, an agency must employ a team of copywriters and editors who receive a regular salary. Depending on their level of expertise, the agency may need to provide training or ongoing support to ensure the team consistently meets its goals, but this might not be feasible for some agencies.
The agency is responsible for paying employee salaries regardless of client demand, meaning the cost of employing an internal content team might exceed the amount earned in any given period. White-label content creation allows agencies to reduce the size of their team and pay for content as needed, thereby decreasing unnecessary expenditures.
Enhance SEO Optimization
A thorough understanding of search engine optimization (SEO) takes ample time and resources that agencies might not have at their disposal. However, copywriting and content creation agencies are skilled in conducting keyword research, analyzing market trends, and identifying areas of untapped potential, all of which are essential to implementing a successful SEO-optimized content strategy.
A white-label digital marketing agency ensures that all content is captivating, relevant, and well-written and follows SEO best practices. Their content helps improve search engine rankings, increase online visibility, promote engagement, and drive sales. 
Maximize Product and Service Offerings
To gain a competitive advantage in today's market, agencies need to cater to their clients' various needs. This might entail adding new products or services to their current offerings. Whether a client needs assistance with social media, email marketing, or copywriting, an agency must be able to fulfill those needs, or they risk losing out on potential business.
By outsourcing content creation, agencies can focus on other business areas and serve a larger audience. Utilizing white-label agency services helps increase profits without compromising the quality of the content produced. The more products and services an agency can effectively provide, the better its chances of becoming a leader within their industry.
Capitalize on Diverse Perspectives
When focusing on one specific client, agency writers may run out of fresh ideas or pull at straws to create content that will drive results. White-label content creation can prevent this, as copywriters come with outside perspectives and unique thought processes.
This diverse content keeps readers engaged and helps establish the businesses they work with as a reliable source of information, further moving the needle on SEO initiatives.
Ensure Quality Control
Another benefit associated with white-label agency services is the ability to ensure that the quality of the content is consistent and adheres to each client's messaging, brand, and tone of voice. White-label agencies follow strict guidelines that allow them to generate cohesive content across multiple channels.
Choosing to outsource content creation gives agencies the peace of mind that their clients' needs are the top priority and that they'll consistently receive superb products and services.
Are You Looking for a White Label Digital Marketing Agency? We've Got You Covered!
Has your agency taken off faster than you expected? Do you need help to meet demand? No matter the answer, you've come to the right place. The Written World's white-label content creation services can help your agency decrease turnaround times for deliverables, reduce business expenses, maximize your offerings, and more.
Our white-label agency services can help you and your clients achieve the desired results and continue on the path to unlimited success. Contact us today to learn more about our white-label services and get a detailed rundown of our inner workings.