We all know attention spans are short (but you're going to want to hear this!), and the competition is fierce on social media. As the digital landscape constantly evolves, a social media content creation agency becomes much more essential to your marketing plan. Having experts by your side makes a huge difference, and here's why!  
Brands (especially small to mid-size businesses) face daily challenges to stay relevant on social media. Users online are constantly bombarded with new information, posts, and ads that change by the second.   The goal is to be readily present online, along with having a coherent, consistent, and compelling presence.
Though trying to do this all (which is super time-consuming!) while trying to maintain operational and cost efficiencies in your business isn't easy.   There's simply not enough time in the day without calling in some reinforcements!
This is where a social media content creation agency becomes a key player in helping brands achieve this streamlined strategy. But what exactly do social media content creation services by agencies provide? Let's take a closer look!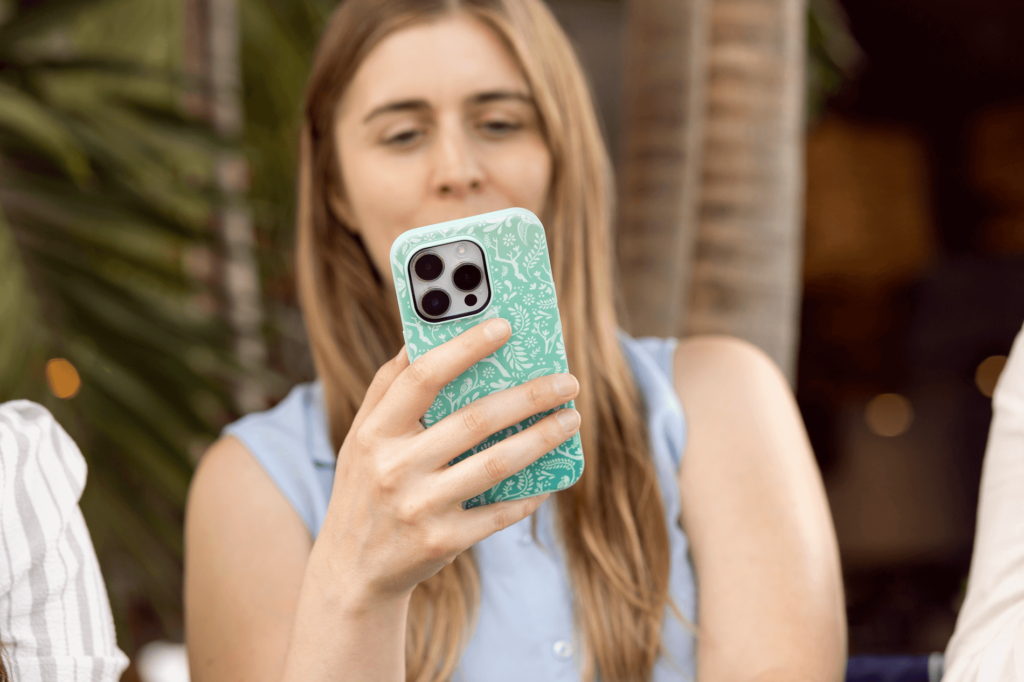 Understanding the Role of a Social Media Content Creation Agency
If you're new to the social media world for business, welcome—we have a thing or two to discuss! A social media content creation agency is made up of a team of individuals whose job is to help boost your brand's presence on your socials.   They specialize in crafting tailored content for brands to use across various social platforms.
Whether it's Facebook, Instagram, or LinkedIn, you'll have platform appropriate content for all of your audiences across channels.   Some of the core services typically offered by such agencies include social media copywriting, trend analysis, content strategy development, hiring influencers, and performance tracking. Each agency is different, so ensure you look over all of their service packages to see exactly what's included. Think about which of these services are most important to your overall business goals.  
Let's dive deeper into the importance of the different elements included in social media content creation services:  
Social Media Copywriting
In order for brands to stand out from the saturation of content online, they need high-quality, relevant, and engaging content. Social media copywriting through an agency ensures just that!   Forget about all the hours spent trying to come up with engaging social media content and captions. Having a team of expert content writers delivers results AND saves you time (a win-win if you ask us!)  
Track Social Media Trends
 Whether it's staying updated with platform algorithms, evolving content trends, and audience preferences, it can be exhausting for brands to keep track of it all. When a social media content creation agency takes the reigns on your socials, they'll be able to track social media trends and the latest updates, so you don't have to!  
Community Engagement Plan
 Mastering how to build a community on social media is crucial to boosting your brand awareness. Having a solid community engagement plan means replying to all comments and DMs on your various platforms.   It also includes engaging with your followers by liking, sharing, and saving their content too! This way, you're showing engagement on both sides of the social media platform to stay relevant and top of mind with your followers.  
Influencer Generated Content
When you're looking to grow your following, influencer-generated content can bring you the exposure you need! These partnerships can also drive more conversions based on who you partner with and what your campaign goals are.   Hire social media influencers that most closely relate to and identify with your brand. Choose a contract that works best for your budget and what you want to achieve with your campaign.  
Content Performance Tracking
 When it comes to social media, there are countless data points and analytics to stay on top of. With social media content creation services, the agency always keeps tabs on which posts performed the best and adjusts future content to follow the same formula. Keeping track of your post analytics helps shape your strategy. Stick with what works!  
These are just a few of the services offered depending on the social media content creation agency you choose. These specialized agencies (like ours!) are best equipped to navigate challenges and ensure your brand's content not only reaches its target audience but also resonates with them. That's the secret formula to social media success!  
The Case to Outsource Social Media Management
 If you're wondering, should I hire a social media manager? Keep in mind that hiring in-house can be expensive and time-consuming to find someone for your team. Agencies offer comprehensive done for your social media management solutions without the hassle of hiring and onboarding a new employee. Find a solution that best suits your needs at your budget.  
When you outsource social media management with an agency, you're saving time from having to keep up with posting consistently on your accounts across platforms. Everything from creating the captions to scheduling the posts will be covered!  
A social media content creation agency provides a holistic approach from strategy to execution, allowing brands to focus on their core operations. You set your sights on running your business effectively, and we'll do the rest!  
Supercharge your brand's strategy by partnering with a social media content creation agency! From leveraging expertise to ensuring a consistent and impactful online presence, cover all of your bases.  
Grow your brand and your community through social media writing services that deliver results. Cast your worries aside! Hiring a social media copywriting agency will ensure your socials are thriving.   We know you've been working hard on your business—let us take the reins on your social media!
The Written World offers social media content creation services ideal for small to medium-sized businesses looking to grow their brand.   Are you ready to take your social media content to new heights? We're here to save your social media strategy one post at a time. Send us your SOS signal, and we'll swoop in!